Saracens Top 10 Busts - Troy Coker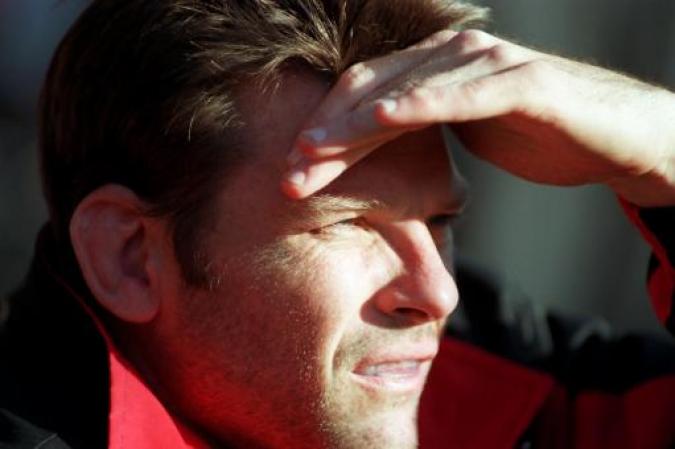 By The Fezboys
August 6 2012
Going into the 1998-99 season Saracens were Premiership runners-up and Cup Champions - when the Cup actually meant something - and in order to add a hard edge to the squad, the club picked up an already "retired" Australian with a long history of having a short fuse. On paper, it looked good; and on the field it all started so well.....
Name: Troy Coker
International Caps: 27, Australia
Joined from: ACT Brumbies
Time at Sarrie: 1998-99
Appearances: 14
Points: 15
Famous for: Representing Australia in the first three World Cups and winning it in 1991.
Hype: Following a lengthy search not involving paying for the privilege – we'd rather spend our money on beer, thanks all the same - we couldn't find any quotes about the then 33-year-old's move after his "retirement" from the Australian game. However, Chris Hewett in the Independent said in his report of an early season 34-7 win over Northampton "Troy Coker, that angel-faced World Cup-winning Wallaby of indeterminate age, produced a blind-side flanker's performance of such combative quality that Francois Pienaar was scarcely missed."
Reality: After a couple of decent performances alongside fellow Class of 1998 imports Alain Penaud and Jeremy Thomson, the rest of the league – by winding him up relentlessly - managed to stop him doing what he was paid for, leading to….
Most memorable Sarries moment: Getting sent off at Newcastle in November 1998 after being singled out in a 16-man brawl by Chris White for a flurry of punches to the head of Falcons prop Ian Peel. Unsurprisingly, a four week ban and heavy fine were handed down by the RFU.
What Happened next: Went back to Oz and into permanent retirement, but left this telling quote on the state of the game up here. "The rugby is rubbish and yet I see dodgy players getting paid enormous amounts for reasons I can't explain. I don't hold out much hope for the future of British rugby the way things are structured at the moment," We can't explain either, Troy. Nor can we explain why you didn't count yourself among those dodgy players you mentioned.
View a Printer Friendly version of this Story.
Saracens Top 10 Busts - Troy Coker
Discussion started by TheSaracens.com , 06/08/2012 09:45
TheSaracens.com
06/08/2012 09:45
He might have, however, reflected on the the element of truth in his Parthian shot, as the 2001 Lions tour came to an end
Edited 2 time(s). Last edit at 2012:08:08:10:16:14 by TonyTaff.
Sorry, only registered users may post in this forum.