Saracens viewing and listening guide, 2014-15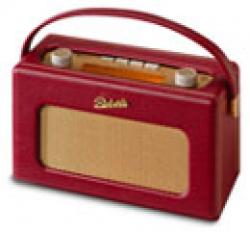 Not much need for this
By The Media Assassin
August 27 2014
For those Saracens supporters unable to attend certain matches during the season, a reliance is then placed upon the broadcasters - television, radio and online - to bring the action to them. As usual, it'll be a bit hit-and-miss on the coverage, so we at thesaracens.com hope that this guide will be helpful in your quest to watch or listen to Sarries in 2014-15, on a competition-by-competition basis.
Aviva Premiership
Telly - BT Sport has excxlusive rights to the Permiership and will be the only place you will be able to see Sarries in league action. Even though there will be three matches broadcast every weekend, there will be times when there will be no Saracens live games on the box.
Online - BBC has exclusive audio rights for the Premiership and is obliged to proivde commentary for each match through the home team's local station and for Saracens this is BBC London. BBC London does not, as far as we know, cover away matches, so Sarries' on-the-road commentary will come from different BBC local stations around the country. Quality and impartiality varies, but there is a guarantee that all 22 matches and any post-season will be online via the link in the message board header.
Radio - Since BBC Three Counties ended its coverage of Saracens matches, there has been no regular radio coverage. However, BBC London may have air time to fill when there is no football to broadcast, so you might be able to get it on FM 94.9 or DAB. BBC's digital station Five Live Sports Extra sometimes provides the home team's local radio commentary on its DAB service, so it might be more convenient to use a radio than suffer the time delay one gets online. If Saracens matches are available on radio, thesaracens.com will try to keep everyone informed via the message board header, but it will still be worthwhile checking the BBC London and Sports Extra schedules just in case.
European Champions Cup
Telly - With the demise of ERC, the BSkyB European rugby monopoly is no more and there is a joint broadcast deal between BT Sport and Sky Sports. The likelihood is that all six Sarries Pool matches in Europe will be shown by one or the other, but one may slip through the net, like Saracens v Treviso (or was it Zebre?) in recent seasons. Check the BT Sport and Sky Sports websites in advance, or your EPG in the week running up to the match for coverage details.
Radio and Online - Unlike the Aviva Premiership, the BBC has no contractual obligation to provide online commentary for European rugby and given BBC London's six Premier League and many more Football League teams to cover, it's highly unlikely that there will be online or radio coverage of Sarries in Euorpe. If, like it did for Edinburgh v Saracens back in 2012, BBC Five Live broadcasts a match on its MW/DAB/Online service, we'll let you know.
LV=Cup
Telly - In recent seasons this competition has lost its appeal to the tv broadcasters and we understand that there will be only two of the eight matches per weekend broadcast. This, of course, is subject to confirmation and we'll keep everyone informed via the message board.
Radio and Online - Again, the BBC has no obligation to provide commentary for this compeition, but there is a good probability that the matches at Ospreys and London Welsh will be covered by BBC Radio Wales and BBC Radio Oxford, respectively, and BBC Radio Devon could well be there for the Exeter Chiefs tie at Allianz Park. The one question mark is over the opening Harlequins match at the Stoop and whether BBC London will provide online commentary. If there is air time to fill Five Live Sports Extra may also broadcast some matches in this competition.