THE ONE WE CAN'T LOSE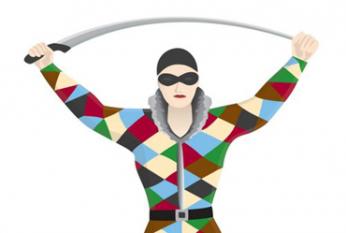 By Darraghgirl
November 30 2017
If ever there was a must win game for Sarries it is this Sunday's visit to the Stoop. After an unprecedented (at least in recent times) 4 successive defeats, the team needs to get back to winning ways -and quickly!
Yes of course there are reasons, excuses even for the knotty November but it all has to come together as we enter a December series which will almost certainly define our season with just this one league game before the European double header against Clermont. The internationals are back, and by all accounts managed and rested by England so they should be raring to go..
The Stoop has not been a happy hunting ground for the past couple of seasons. Last season, Sarries' unbeaten run came to a halt there losing 17-10. In 2015-16 it was again Quins who put an end to a 15-game winning street this time winning 29-23 (the "Horwill" game) and we need to go back to 2014-15 for the last victory – and what a victory that was with Quins being "niled" at home by 39 points .... so time to turn the clock back and put things right.
Quins too have struggled during the Autumn Internationals, losing both of their Premiership games (a West Country road-trip away to Exeter and Bath).
I expect Smally to field a strong team, probably very close to the one which will play Clermont the following week. As one of the few players to have performed well over the past couple of weeks, Goodey has to start at fullback. I don't think Earle has done enough to oust Wyles yet as first choice on the wing alongside fit-again Sean Maitland with Barritt and Bosch in the centres (hopefully last week's monster kick wasn't his "one" for the season). Faz must be desperate to play after almost a month off. I suspect Wiggy will be alongside him although Spencer is getting better every week. Jamie George should reclaim his place at hooker (especially with Brits out) alongside Mako and Koch to add some much needed ball-carrying power with "Kritoje" reunited in the second row and a back row of Calum Clark, Burger and Wray.
A strongish bench should also be available with Chris Tolofua, Barrington, Figallo, Skelton and Conlon along with Spencer, Lozowski and probably Earle (who according to Quins message board has signed for them next year!)
After Sarries, Quins were the next hardest hit team during the Autumn Internationals so they will be pleased to welcome back their England & Wales contingent with Brown, Robshaw, Marler, Care, Sinkler and Jamie Roberts back in the fold. They are probably better off without Marlon Yarde!
I expect them all to start if they are fit so we should see Brown at the back with Charlie Walker and Tim Visser on the wings and Jamie Roberts and Alofa Alofa in the centres. Danny Care should be partnered by "wunderkid" Marcus Smith (if he has recovered from his bang on the head) at half back. The front row should feature Marler alongside Elia Elia (do all Quins players have their names repeated?) and Sinkler with Glyn and Horwill (we know him don't we) at lock and Robshaw joined by Bothma and Luamanu in the back row.
Luke Pearce has the whistle. It seems ages since he reffed one of our games, ably assisted by the legend that is Maybank and Hamish Smales who did a reasonable job the last time the teams met a couple of weeks ago in the Anglo Welsh.
It will be a tough one but I think Sarries will win – just