YOUR MESSAGE BOARD NEEDS YOU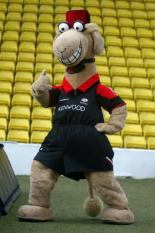 By darraghgirl
August 15 2018
So the new season is just a few weeks away and we see the 2018/19 version of the team for the first time at Bedford on Saturday followed by Ospreys at HAC on thursday (which is apparently being screened live on Facebook.)
Last season we managed a preview & report on almost every game thanks to the hard work and dedication of our small team of previewers and reporters. But there is always room for more! Could you write a preview? Or report on a game? Reports can be factual reports of the match, your take on what you see, a travelogue of your weekend away, a poem, etc etc the possibilities are endless. We have even had a twitter version! We are happy for live or TV reporters. Basically we are happy for ANY reporters! So go on, why not give it a go this season? If you would like to have a go at a report or a preview, please comment below, or send a PM to Darraghgirl.
A list of next season's fixtures, with lots of empty spaces ready and waiting for you can be found here
For those of you who didn't get GCSE English - or who are in the early stages of demetia and therefore can't remember their own name let alone what happened at the game, a plea:- PLEASE comment on the previews and reports. It makes those who take the time to pen them feel so much better! If you aren't sure what to say, here are a few suggestions:-
"wonderful"
"amazing"
"fabulous"
"best thing I've read all year"
"Roll over Shakespeare"
"Booker prize in the post"
......................................... you get the idea!
Seriously, without out small band of previewers and reporters, this site will not survive so please give it a thought. It's really not that hard and who knows, you might even enjoy it!
By the way anyone going to Goildington Road on saturday for starters?????