Cardiff - black and blue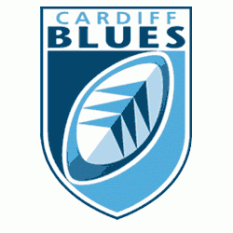 By Innings
December 11 2018
It would be hard to argue against the theory that Sarries had it all to lose and Cardiff all to gain. Both sides were lacking one or two key men, but perhaps Sarries can afford the lack of B&I Lions like George Kruis, Billy V and Liam Williams more than Cardiff could to lose Sam Warburton and a couple of other front-line men. In any event, there is no doubt about the expectation of a bruising game that might, in pugilistic terms, go the full 15 rounds.
The early start meant that we had a low sun over the south stand for the first half, but as we are so close to the shortest day, it would really be a factor in the early part of the second half. The wind was not quite as vicious as at Sandy Park on Saturday, but it was undoubtedly a key factor in the choice of end for the winner of the toss. Sarries took their preferred option of playing into the wind to begin with, starting from the 'wrong' end, with the unusual wind direction.
The game had scarce begun when we saw the foretaste of much to come. Cardiff had the ball after Wiggy's clearance from the kick-off, and ran hard into contact for ten phases, for a net loss of territory, before the easiest of turnovers in open play, stolen by Nick Isiekwe, gave Owen Farrell another relieving kick that took the host into the Cardiff 22 for a line-out. Memo to scrum-half Williams of Cardiff – Do not clear your lines and miss touch unless you intend to follow the kick. The easiest of takes for Sean Maitland, breaking the line by Brad Barritt, follow-through by Alex Lozowski, the simplest two-on-one and Wiggy in to celebrate his new contract, the one that is timed to end when he starts to draw his pension.
After three minutes, one error by Cardiff, one try. I cannot say that I had been impressed by the Cardiff game plan so far. Many have come to Allianz Park and tried an arm-wrestle, but few have gone home to celebrate it.
For the next minutes, we see Cardiff working as they should be. Get into the Sarries 22 by kicking, move the ball towards the line, work the forwards to drag in defence and then a couple of sharp passes to give an easy run-in at outside centre. The commentators mention the wind for the first time, noting its swirl and strength. Certainly it has enough devil in it to pull Anscombe's conversion to the post and deny the extras. 7-5
From the re-start, an aspect of Sarries forwards play that is not always appreciated. Five carries by five different forwards. Only one, the first by Will Skelton fails to make ground, but it seems to me that the effort of stopping him has disrupted the Cardiff defence to such an extent that the next four carriers all cross the gain-line and force the Blues into a penalty, within their 22 and wide out. Defensive pressure by Cardiff yields a penalty and good clearance. Penalty again from the line-out and suddenly Cardiff are looking for a line-out on the Sarries 5 metre line. A contentious decision sees the kick ruled in touch over the try-line, giving Sarries a scrum just inside the Cardiff half.
A period of Sarries possession pushes them forward, but the Cardiff defence is solid, and eventually there is nothing for it but for Owen to hoist high into the wind and hope for his chasers to press the taking Blue 15, Matthew Morag. Clean take, slips one tackle, makes ground through the central defence, one past Wiggy's outstretched arms and under the post for one of the tries of this or any season. Some of us recall a similar try by Rod Penney against Bath many long seasons ago. It was that good.
I cannot enthuse much about the reminder of the half. A second Cardiff try, and a couple of penalties matched by a couple from Owen, interspersed with two touchdowns by Sarries. Both are chalked off. One had been a brilliant break on the right, culminating in a clean run in by Mike Rhodes. Unfortunately, one blade of grass bent in a couple of millimetres on the wind and caused a sharp-eyed TMO to rule that Mike had placed a foot in touch. However, amid the rush and thunder, an interesting fact was emerging: Sarries are playing largely in Cardiff's half and the heavy runners are making ground all too often for Cardiff's comfort. Mike Rhodes, in particular is causing all sorts of problems. On the half-hour, one Cardiff clearance attracts little by way of follow-up, even though the subsequent melée leads to an easily converted Cardiff penalty. Gareth Anscombe is kicking well, and he takes the lead out to 10-18. I am completely confident that actually the wind is worth at least ten, possibly even 20 points to Cardiff in the half, and I do not see an 8-point deficit as a worry. Sarries break through again, but this time the forward pass for the second 'try' was easier to spot.
The half is running down when a final penalty by Owen reduces the deficit to five points, after two minutes of play in added time. 13-15. Ugo Monye is talking up Sarries' panic, but to me it seems clear that three things are happening:
Cardiff have failed to create a lead that can see them through to win against the wind.
Sarries are not distressed by the work-rate but several Cardiff players are blowing, and half-time cannot come quick enough for them.
A good few Cardiff players are finding that the weight of Sarries' attack is causing bumps and stingers that do not bode well for lasting out the full 80 minutes.
At half-time, it seems very clear to me that Sarries have this game for the taking, with a bonus point, and equally clear that Cardiff will struggle to take any points home. Frankly, I think that the commentators are talking up the Cardiff hopes in the interest of entertainment rather than analysing the outlook clearly. And even as the teams come out at half time, the TV team are talking about Sarries long, long road ahead.
Jackson Wray is HIA'd on 41 minutes and now Ben Earl comes on, quickly confirmed as a permanent change. Within a minute, a Loz break has thrown Cardiif into a mess. Ben stops the 9 in his tracks, and apparently within a second he is out on the wide outside to burst through for a a try on the wide outside. 18-18. From the re-start Cardiff have the ball and work it back, and back, and back, every pass receiver taking a tackler at the same instant. Suddenly they are ball in hand but defending for their lives. A loose pass and Ben is there again, a simple intercept and trot in. 25-18 and the wind are now taking out a Cardiff option, to kick for position.
Another Sarries' penalty to the corner, a drive over, but touch before grounding, so line-out. Clearance, Sarries line-out and numerous pokes at the Cardiff line. Cardiff's back-row man Robinson to the bin, and the play period ends with a swift out to Sean Maitland and a score in the corner. Owen cannot manage the wind, but 30-18 and the bonus point bagged are a good return for the third quarter. However, the quarter is not yet over, and a poor re-start by Cardiff ends with Sean back in the corner again, within a minute of last being there. He grounds a metre or two further in, Owen has recalibrated. 37-18 and Sarries are running hot. Robinson in the bin has cost Cardiff very dear.
On 65 minutes, one of the great kicks – with no angle and fifty-plus metres to go, Owen plants a penalty plumb on the 5-metre mark. Nothing comes of it, but Cardiff are in defence again. Ben Spencer, fresh on, is held up over the line. Jamie, Brad off, and other changes. Scrum, quick ball, and Ben Spencer is through and over. Cardiff are done and dusted now, 42-18.
Cardiff kick out on the full for the re-start, both sides have used their full quota off the bench.
Crisp handling by Sarries down the left, a bit of a slowdown under the posts and then a short pass to Cornish Pirates loan man Christian Judge. Two things are obvious. One is that he can scarcely believe that he is about to score in Europe's top competition, and the other is that he sees no reason to make Owen's conversion any easier by swerving left to close under the posts. No matter, the try's a try and Owen completes the score with the telling figure '5' on the front of the Sarries' total.
Cardiff will get a consolation try as the game runs down, but in reality they have been comprehensively beaten, and 51-25 proves it. They go back down the M4, truly black and blue in bruised pride, bodies and hopes in Europe. They have to visit Glasgow after Sarries visit Cardiff, and they have to win both games to have any chance of going through.
Sarries sit this week in pole position in Europe. They have 14 game points, level with Racing 92 but with superior points difference. Toulouse are the only other team three from three, but they have no bonus points.
Mako was MotM, but it could have been Mike Rhodes, or another of the forwards who worked prodigiously in the first half to take the wind firmly out of Cardiff's sails and leave them stranded in the second.
Referee Romain Poite was decisive and had a good game. He dislikes back-chat and once or twice he seemed to be about to demonstrate his dislike of argument with a penalty. Perhaps he felt that to do Cardiff down like that would be too cruel and he contented himself with a wagged finger.
All in all a good day. My new seat-neighbour still think Will Skelton is a lump without skill, but we aren't at blows about that yet, and he did admit that a couple of Will's interventions were very telling at important moments. He wouldn't vote him MotM any time, but he admits he may not have watched him properly.
In the Press before the game Wiggy was reported as saying he thought Sarries were due to reach their potential. This game offered glimpses, but not the full nine yards. There's more to come.
Saracens: Goode, Maitland, Lozowski, Barritt (Tompkins 68), Lewington, Farrell, Wigglesworth (Spencer 59); Vunipola (Barrington 59), George (Woolstencroft 68), Koch (Judge 67), Isiekwe, Skelton (Day 59), Rhodes, Burger (Clark 62), Wray (Earl 42). Replacements: Woolstencroft, Barrington, Judge, Day, Clark, Earl, Spencer, Tompkins.
Tries: Wigglesworth, Earl (2), Maitland (2), Spencer, Judge
Cons: Farrell (5)
Pens: Farrell (2)
Cardiff Blues: Morgan, Scully, Millard, Evans (Shingler 46), Harries (Smith 41), Anscombe, L.Williams (Jones 20); Gill (Thyler 55), Myhill (E.Lewis 70), D.Lewis (Andrews 55), Earle (Thornton 62), Davies, Turnbull, Robinson, Manoa (Cook 67).Replacements: E.Lewis, Thyer, Andrews, Cook, Thornton, Jones, Shingler, Smith.
Tries: Scully, Morgan, Robinson
Cons: Anscombe (2)
Pens: Anscombe (2)
Sin bin: Robinson