THE IMPORTANCE OF BEING WINNERS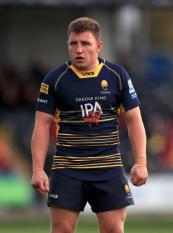 By Darraghgirl
December 26 2018
So Santa's back at the North Pole for another year and thoughts turn to our match with Wuss on Saturday. Let's hope the team found a bit of stardust in their stockings after the rather abject performance last weekend in Devon. But just take a moment to think how different it might have been. Had Sarries turned the territory and possession they displayed for the first 15 minutes of the match into points, they would have been over the Exmoor hills and probably already too far away. But they didn't (something that is a tad worrying in recent matches), Exeter came back and the rest is history.
Hopefully Sarries will have put that performance behind them like a bad dream and Wuss will feel the force of their wrath. But Worcester have been a team who have on occasions proved tricky to overcome. Who will ever forget that game at Vicarage Road some years ago where Sarries were out of sight at half time only to leave their boots in the changing room for the second half and lose the game. Sarries lost to Worcester as recently as February 2017 where they were beaten 24-18 at Sixways.
Wuss have been through troubled times of late once Cecil Duckworth took a backward step a couple of years ago. After 3 years of losses, Sixways Holdings put the club up for sale and the future looked bleak but in October, Worcester announced that they had been bought by a consortium which included former Sarries' favourite David Seymour.
This is the last game of the first half of the season, after which everyone will have played everybody else once. Wuss have already visited Allianz this season, with something of a try-fest in the Premier Rugby Cup meeting in November. On that occasion Wuss led at half-time before Sarries scored 4 tries in the second half, eventually running out 34-22 winners (6 tries to 4). Wuss are firmly engaged in the relegation battle (along with at least half of the other clubs) currently sitting in 11th position, just 1 point clear of Newcastle, who are propping up the rest. But looking at the situation the other way up, Wuss are only 8 points behind Wasps in 4th, such is the crazy nature of the table this season (where a very creative wheel in the Times on Monday showed how everyone can beat everyone else! – I'd put the link in but it's behind a paywall sadly).
Wuss lost to a resurgent Saints at home just before Christmas 6-32. They were clearly not over the moon that they will be up against a Sarries team "on the bounce". Some members of their message board were advocating putting out the A team on Saturday. But it does sound like Ben Teo will feature in the 23. Ryan Mills (leading try scorer) and Marco Mama are both injury doubts. In fact Mills features heavily as top performer for Wuss in many of this season's stats (along with Bruce Heem): most tries, most tackles, and they will miss him if he doesn't make it. Wuss rely heavily on the reliable boot of their Scottish fly-half Duncan Weir. So we may see something like:
Pennell, Heem, Venter, Teo, Mills, Weir, Hougaard, Black, Singleton, Schonert, Bresler, Philips, Hill, Lewis, Van Velze
Turning to the Sarries' team, it is the situation with injuries which will I am sure, be the main deciding factor. As with many things, we need to look at 4 situations:-
The known knowns: Duncan Taylor will not be appearing
The known unknowns: Rhodes, Wiggy, Maitland, Brad ?
The unknown knowns: Billy, Liam, Stretts, Maro, Wray ?
And the unknown unknowns: everyone else!
So here is a stab at the Sarries team:
Fullback: Williams (if fit, otherwise Goode – but ideally give him a break),
Wingers: ideally Stretts and Maitland (but Lewington if one of them is unfit and Gallagher if they both are)
Centres: Loz and Tompkins (give Brad the week off whatever)
Half backs: Faz and Wiggy (if fit, otherwise Spencer)
Front row: Mako, Jamie (I don't think we are obliged to rest him?), Figallo
Locks: Maro (wishful thinking maybe?), Skelton
Back row: Isiekwe, Earl, Billy (if the rumours are true)
We need to find form and confidence, in what will be our penultimate League game for some time where we can access our Internationals, to build the momentum to take into Europe. We will need to remember how to catch a high ball, how to win an attacking lineout, how to drive a Maul, how to score a try again. We need not just to win this one, but to win it convincingly. We cannot afford another defeat. To paraphrase Oscar Wilde, "to lose one game may be regarded as a misfortune, to lose 2 looks like carelessness." Karl Dickson, one of the best of the new breed of whistle-blowers, is in charge. Faz (assuming he is Captain) will need to rapidly improve his repartee with the referee if he is to get the best out of the officials without getting their backs up.
I expect Sarries to win this one, probably with a try bonus point. Let's just home the "real" Saracens turn up!