Moz Match 3 - The Teams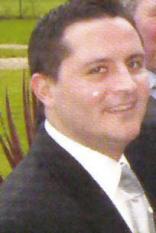 By Glen Leat
April 4 2007
It's almost here once again, that special event to mark a very sad occasion, the memorial Match for Tim Morris. Otherwise know as The Moz Match, this is the third meeting between supporters of Bath and Bristol rugby clubs to celebrate the life of a true rugby supporter.
The first two matches saw the lads from Bristol give their counterparts down the A4 a good stuffing and I really don't think there is a need to share the scores from those games: after all our friends from The Mem tell us that history is meaningless and we should just look to the next game. Ok fellas.
However there is a feeling in the air that this year it's going to be different. I'm not sure whether it's AliBevs special training regime, the fact that Rolf is being saved this year to act as a secret weapon later in the game or Bubsy being named as skipper for the day but I've a feeling in my water that.... No I hesitate to say it, a Bath victory? Surely not. hang on though, didn't the Brisslers predict they'd beat the ERE second team last week and what was the score then?
Whatever the score we'll all have a good time, raise loads of cash for a worthy cause and of course we'll think of Tim, who will no doubt be looking down at us all making total arses of ourselves.
Let's look at the teams.
| | |
| --- | --- |
| Bath | Bristol |