ERE meets the social networks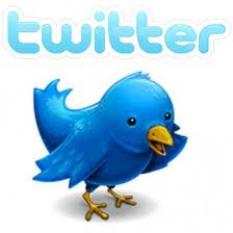 By Stuart Anderton
February 4 2011
ERE is now on Facebook and Twitter
The eagle eyed among you will have noticed that there is now a "Like" button in the header.

If you like ERE, please click it! And please share that you Liked it with your Facebook friends - there must be Bath fans out there who don't know about ERE, let's find them. Fresh blood would be a very good thing, I get bored reading my own posts half the time...

Note that it's a general Like of ERE, not a specific Like of any particular thread you happen to be reading. You can't yet Dislike threads about global warming, but we're working on it...

Once you've Liked, you'll get stuff like match reports and previews appearing in your Facebook timeline. But no links to OT threads...

The ERE Facebook page is at:

[www.facebook.com]

Plus of course:

You can now follow ERE on Twitter at @Bath_ERE.

Please do, and tell your friends; we'll tweet about the best new articles on the site and any breaking news which should send you scurrying back here.

When it comes to match days - and sometimes just any old time - many EREites use Twitter for a bit of a chinwag. To make that easier, please use the hashtag #BRERE for anything Bath related, then everyone can find and join in the chat. Any good Twitter client will let you save a search for that tag so you can instantly see what's going on.