How Are You Coping Without Bath Rugby?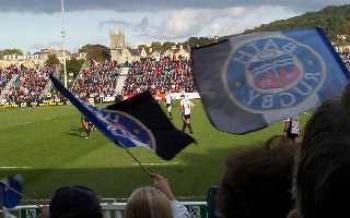 By Glen Leat
March 12 2011
We are currently enduring a 21 day gap between Bath Rugby matches and for many of us this will be a period of hurt. It's one thing having no Bath rugby to watch during the summer, because that's out of season, but three weeks of abstinence during the season will surely create an allergic reaction for some. Does anyone have any cures for this potential malaise?
I can't believe how different my life is not having to factor rugby in to my week-end plans, as I have done for the last 20-odd years. I imagine it's a bit like retirement from work when you no longer have a set structure to follow and to be honest I was a bit lost for the early weeks as my body was telling me I should be "getting ready" to go to rugby.
I was lucky my sabbatical co-incided with the biggest increase in TV rugby coverage ever and with Bath often hogging the airwaves. So whilst I missed out on the big match occasion at least I could watch most of the games. I also spent time trying to see who is sat in my seat (sad I know).
So, enough of my long term viewing experience, what about the rest of you, what will you be doing over your Bath Rugbyless gap? DIY, shopping, early season gardening, watching junior rugby or just lying on the settee mindlessly watching TV whilst trying to control your shakes as you miss the Rec? Come on share all.....