Match Preview - The Wait is Finally Over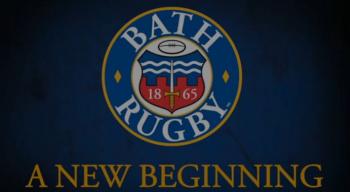 By Ed Scott
August 29 2012
"A new beginning" – the strapline that accompanies marketing material, adverts and tweets from Bath Rugby Club in the build up to the forthcoming season. Although I would always profess to be immune to such advertising, I cannot help but be drawn into a state of optimism about the nine months ahead of us. After three promising pre-season games, expectation is building and the countdown to the start of a new Premiership campaign ends at 3pm on Saturday when we visit Worcester.
Without wishing to bring down the mood, I have to say that our away defeat to The Warriors last season was a personal low point of our previous campaign, and one that left even the most positive of us with a feeling of impending doom. Sadly it proved to be so, but for me there was still promise. Our squad was newly put together and we made powerful acquisitions in the form of Ryan Caldwell, Francois Louw, Carl Fearns and Stephen Donald to name but a few. This year the majority of that team remain and have had a proper pre-season together. We can now add into the mix Rob Webber, Dominic Day and Paul James, as well as the potential that could come from Kyle Eastmond (the player I'm looking forward to seeing most this season to be honest). Horacio Agulla will join us after Argentina finish in their expanded Championship, and more youngsters look set to be given an opportunity to make a name for themselves, hoping to follow in the footsteps of Heathcote and Woodburn.
This 'beginning' however does not seem to apply to additions in the playing squad, but to the wholesale changes to the coaching set up. Gary Gold has selected a team where experience is aplenty. He is the one calling the shots and I genuinely feel (and hope!) he is the man for the job. Whilst the headlines might focus on the high profile names of Toby Booth and Mike Ford, I believe that Neal Hatley may be the key appointment. I have heard nothing but superb reports on his abilities and man management skills. I think he really could develop our forwards into one of the top packs in the Premiership.
With potential comes expectation. Lots of predictions of our promise this season have been banded around COML. Personally I've not got a league position in mind, but feel that finishing outside the Heineken Cup qualification zone would be an underachievement. The priority has to be our home form. The Rec was previously a hard place to visit and come away with points, but last season we made it all too easy for visiting teams.
Moving onto the game on Saturday, we lock horns once again with Worcester who had a mediocre time last year, finishing in 10th. They are not easy to beat at home though, as their victories over the likes of Saracens and Northampton last season would imply. Richard Hill has not had a huge amount of money to play with, but I think has added intelligently to the squad. He has however also lost two of his most potent attacking weapons in the form of first choice wingers, Garvey and Benjamin. Both have been a thorn in the side of Bath in previous seasons and I think will be significantly missed at Sixways. David Lemi and Nicky Walker have been drafted in as replacements, but only time will tell whether they can recapture their previous form. The powerful Jon Clarke has made the move across the Midlands to replace Dale Rasmussen and Paul Hodgson will provide a boost at scrum half.
What Worcester have in particular is an abrasive and experienced pack, which has been bolstered by the addition of Dean Schofield. Their lineout is always strong and their back row streetwise. I'm sure that Matt Kvesic will nail down a starting spot this season and will definitely be one to watch moving forward. If we don't nullify him at the breakdown then Michael Claassens could be in for a long day. Mullan, Lutui and Andress form a powerful front row unit who are not going to give us an easy ride at scrum time on Saturday.
Regardless of previous form, this really should be one of the away games that Bath are specifically targeting to win. On paper (always a dangerous way of looking at things!) we have more strength in depth, but Worcester have a stubborn nature about them as well as the accurate boot of Andy Goode. With Francois Louw now off to play for South Africa, our back row is really going to have to step up in the forthcoming weeks. If he is fit I predict Josh Ovens making a big impact and am glad at least that he will hopefully get a chance to play. I imagine he will start on the bench as he's not really played a part in pre-season.
In a brave move, I am going to try and attempt to predict the team for the first (and maybe last!) time this season:
1. James. 2. Mears. 3. Wilson. 4. Hooper. 5. Day. 6. Fearns. 7. Mercer. 8. Skirving. 9. Claassens. 10. Barkley. 11. Biggs. 12. Banahan. 13. Hipkiss. 14. Eastmond (ok, that's a big more heart than head!) 15. Abendanon.
Replacements: 16. Batty. 17. Kane Palma-Newport. 18. Catt. 19. Attwood. 20. Ovens (if fit, Skuse if not). 21. McMillan. 22. Woodburn. 23. Vesty
Potentially Stephen Donald may be fit enough to take a place on the bench with Jack Cuthbert another possibility, depending on where the coaches feel we need the most cover. The advantage of having Vesty in the squad is that he can cover 10, 12, 13 and 15. With Banners (and Hipkiss to an extent) able to cover the wing, we have lots of options at this time.
I always enjoy a trip to Sixways, but this visit the anticipation really does have something additional to it. Perhaps I feel this way at the start of every season, I don't know, but one thing is for sure, the return of the Premiership puts a big smile on my face. Let's just hope that we're collectively grinning at 5pm on Saturday. It won't be easy, but something right now tells me we might just be. It might just be the start of something....