A CURATE"S EGG: 2018 SEASON REVIEW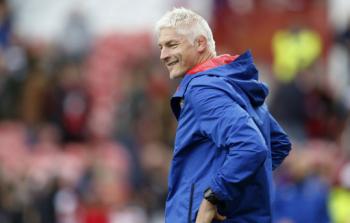 Blackadder: learned
By P G Tips
May 7 2018
Phew! Bath's season ended with a bang in the sunshine, two late victories securing Champions Cup qualification. Reflecting on the season I am reminded of the famed Punch cartoon, 'The Curate's Egg': Bishop: "I'm afraid you've got a bad egg, Mr Jones"; Curate: "Oh, no, my Lord, I assure you that parts of it are excellent!" So, do we see the 2018 season as tasty and satisfying, merely palatable or a complete stinker? Perhaps, like the egg, somewhat of a mess, but not all bad? Let's see.
Success or Failure?
Success, if only just. Not the level that either the management or the many critical supporters would have wanted – that surely would have been a Top Four place and a chance to tilt for playoff glory. Champions Cup Qualification should be the minimum expectation of a club with Bath's ambitions, DOR and squad. It was achieved and, although by the skin of the teeth, deservedly so in the end – with 15 tries in the final matches at last restoring smiles to supporters' faces.
High point?
Any season in which Bath can win away at both Leicester and Wasps, conquer Toulon and push them to within 3 points at their home cannot be all bad. For me though, the high point was the early season win against Saracens, not just for the Rokodoguni "Get out of Jail" cards, but for the positive dynamic approach, early score and the mental fortitude to fight back after conceding the lead. That should have been the template for the season – instead it became a symbol of "what might have been". At least it shows what is possible.
Low point?
Losing the "home" Twickenham Clash to Leicester, a 41-6 drubbing by Saracens and snatching several home defeats from the jaws of victory are all strong contenders. Tougher to swallow than all of these, in my opinion, was failure to reach the European knockout rounds. A home semi final was a realistic possibility until Scarlets tore Bath apart with model attacking rugby in appalling weather. A poor kicking game handed over too many counter attack chances with which the West Walians humiliated Bath. The approach and execution of both teams object lessons for next season.
Most missed
Again there are several strong candidates. A fit, settled group of players to select from, big Dave Attwood to provide front 5 "enforcement", Roko for his match winning feats. Discipline and consistency in play. Top of my list would be an attack coach. With the players available, Bath should have been able to provide more threat, more invention than they did in most games. There were some bright nuggets among the slag- Leicester, Worcester, Benetton, Gloucester away, Saracens and London Irish at home, but mostly the attack was unconvincing, little of it memorable.
Urgent need
Here, I think it is a triple tie:
a. A more positive, ball –in-hand game plan, taking the game to opponents, making them do the majority of the tackling, forcing the fatigue in their legs and providing the space for Bath's talented attackers – both three -quarters and forwards to score tries.
b. A more robust squad, fewer injuries and swifter recovery time.
c. Greater self- belief, stronger mindset and determination. Saracens and Exeter players have the knack of thinking clearly under pressure, of making the right decisions and finding the inner steel to close out tight games, or snatch them back after falling behind. Bath lost 3 home matches – against Newcastle, Gloucester and Exeter, by a total of only four points, all from winnable positions. The 9 league points squandered in those games would have harvested 4th place. Bath need to build a tungsten tough attitude to games like that and find the resilience to win them.
In many ways these three needs are linked. Greater self belief and better decision making can reduce unnecessary and wasteful kicking and a less defensive game plan should ease the injury bill. That in turn offers more consistent selection on which to build the positive game plan. Hopefully the rumoured additions to the coaching and conditioning staff (physical and mental) can address all three areas.
Hope for Next Season
Todd Blackadder said after Saturday's game:
"I've learnt a lot myself, about what we need to do and what we need to stop doing.
The silver lining is that we are a lot clearer in how we need to play the game. We built the depth of the squad and have some quality players coming through."
So my hope is that he and his enhanced coaching and support team can translate that into a Top Four Premiership finish and the European knockout rounds.
Or-in other words, from "Curate's Egg" to champagne breakfast in one easy bound! Too much to ask?
These are just my personal views –feel free to add your own assessemnts.