Where Can You Eat, Drink and Sleep In Bath?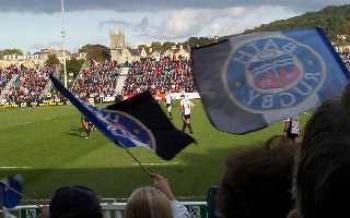 By Glen Leat
April 8 2006
When you come from afar to watch Bath Rugby you will probably come for more than the rugby so here are some ideas on where to eat, drink and be merry. I offer no guarantees on the quality of these venues but hopefully you'll tell me if your experience is poor.
The BathRugbyere.co.uk hospitality page, to help make your stay in Bath more comfortable. Remember these are all suggestions and we offer no guarantees.