Blast from the past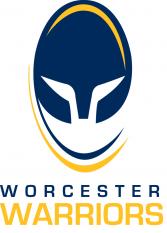 By R Threadgold
April 18 2016
You all know The Hound of the Baskervilles Now read Sherlock Holmes and the Mystery of the Disappearing Referee!
"This is a strange affair, Holmes," commented Dr. Watson, putting down his copy of The Times. "A newly-promoted rugby team that isn,t bottom of the ZP. That sounds like a mystery for you to solve."
"Ah, my good old friend," observed Holmes, returning his violin to its case and lighting his pipe. "I am bored and have need of a good conundrum to exercise my exceptional mind. I wonder what villainy is a-foot here."
Just at that moment, there was a knock at the door. "A gentleman to see you, sir," announced the housekeeper. "Thank you, Mrs Hudson, show him in." Scarcely had Holmes finished speaking than the room grew dark as a burly figure filled the door-frame. "Mr Holmes," said a deep voice, "I hope that you can help me."
"Indeed," said Holmes. "I deduce from your accent that you are from Gloucester, but I observe from your gold and blue scarf that you now live in Worcester. From your size, I suggest that you are a rugby forward and from your age, you must be a coach. Your air of authority suggests that you are in charge of a good team, which means that you must be a brain."
"By God, sir, you,re right. I am Brain, John Brain, Director of Rugby at Worcester." "Good heavens, Brain," exclaimed Watson. "I,ve just been reading about you. Newly promoted and not bottom of the league."
"That,s what I,ve come to you about," said John Brain turning to Sherlock Holmes. "Throughout the season we,ve been haunted by a mysterious, sight-impaired figure with a whistle. He appears to our team at critical moments and, whenever that happens, you can guarantee that disaster follows. Now we are facing the most critical match in our history and I am concerned that this sinister figure might appear again. I need to know who he is."
"I see," said Holmes. "Have you any proof of what you assert?" "Yes," said Brain. From his capacious Kukri kit bag he withdrew a pile of DVDs. "Take a look at these," he said and, putting one into the machine, he pressed Play. Immediately, the screen flickered into life and showed a pile of red and black bodies, some with arms raised in triumph.
"Headingley, last Autumn. Ben Daly scored a try. Linesman agreed. Referee said he 'didn,t see it,. That was the first occasion. Cost us 4 league points." Brain replaced the DVD. "This is Gloucester. A blatant accidental offside. Ran into his own player. Try still given. Referee apparently 'didn,t see it,. Cost us a Losing Bonus Point. There,s more: Bath, Saracens….Do you want me to go on?" "No, Mr Brain. Leave the evidence with me. I shall give it due consideration. Good night."
After Brain had left, Holmes looked thoughtful. He turned to Watson, "A more suspicious mind than mine might suspect conspiracy here, but it may be no more than prejudice. Saturday,s game might be worth a visit. Let,s find out whether Mr Brain is correct in his concerns. Pass me Bradshaw, Watson."
So it was that Holmes and Watson found themselves clattering through the green Worcestershire countryside on a London-Hereford 125. During the journey they donned their disguises. No one would have suspected that the gold and blue clad supporter in a Viking helmet who carried a 36-inch hunting horn was the usually conservative Dr Watson, nor that the dapper, grey-haired figure in a navy RFU blazer, known to the rugby world as Ed Morrison, was really the great detective, Sherlock Holmes.
Alighting at Foregate Street Station, the pair hailed a black hackney carriage and made their way to Sixways. On arrival, they found a scene of great excitement. Gold and blue pennants fluttered in the breeze, the sun shone; everywhere there was an air of festive anticipation and anxiety. Watson mingled with the crowds, watching for anything unusual, prepared to use his horn to deadly effect if the occasion required. Holmes made his way towards the officials, changing-room, to acquaint himself with his old friend, Chris White. He was about to enter when he heard a muffled thud which made him pause.
Pressing back into the shadows, he saw a dark figure leave the room. "Vain Yarns Moriarty," he muttered, "for whom the laws of the game are as a closed book and whose whistle is a lethal weapon. I might have guessed that he was behind this." Just then, Moriarty spoke," Have a nice nap, Chris. What a good job that I am here to take over the game." "If Moriarty goes out there to-day," thought Holmes, "Brain will have reason to suspect foul play. Let,s put an end to his little games." Holmes stepped forward. "Not so fast Moriarty. I think that, in this situation, I outrank you."
"Morrison!" gasped the astonished Moriarty. It was only as he lapsed into unconsciousness from Holmes, Karate chop that he realised the true identity of his assailant. "Not you Holmes," were his despairing last words. As quickly as you can say "Worcester Warriors Walk on Water", Holmes dragged the unresisting lump into the Club boot room. "I,ll deal with him later. Let,s see what dastardly deeds have been committed in the officials, room."
As Holmes opened the door, a sorry sight met his eyes. There lay Chris White and Mike Robbins, tied together like a pair of kippers and fast asleep. "Doped," muttered the great detective as he cut their bindings. "How fortunate that I had the foresight to bring my kit." Quickly, Holmes donned the black and red striped Zurich shirt and checked his Acme whistle. "Fortunately, the striking resemblance that I bear to Chris White might mean that I escape detection on the field. There are 8,500 supporters out there to-day, but they are all one-eyed and I shall stand on the blind side."
A knock came on the door. "Time to go, Mr White," said a voice. Holmes took a deep breath and strode out. Even Sherlock Holmes, vast experience as Ed Morrison the International referee had not prepared him for the cauldron that is Fortress Sixways. Twickenham, the Millennium Stadium, Ellis Park, the Gabba were like play school in comparison: fireworks, balloons, Carmina Burana, the Warriors roar, the pride and the passion of an ancient city celebrating its modern heroes. "No wonder there are those would seek to undermine all this," thought Holmes. "They could be champions of Europe in 5 years."
The game ebbed and flowed under the steady hand of an expert referee. There was an anxious moment when Holmes thought that the Touch Judge had suspected his identity but Billy McGinty refused to listen to his complaints. Towards the end of the game, Holmes feared that all might be lost for Brain,s men but, at the critical moment, a hunting horn was heard in the crowd, stirring the blood of the loyal fans and calling upon them to support their team to the end. "Wa-rri-ors, Wa-rri-ors," rang out around the ground and the waves of sound were answered by waves of attack from the players. 21-19
Holmes glanced at the clock. It was time. He blew his whistle. Game over. And Sixways went mad! In the officials, room, Chris White and Mike Robbins were struggling into consciousness. As they staggered to pitch-side, White couldn,t believe his eyes. Who were these mighty warriors raising their arms to the heavens? Hector, Achilles, Hannibal, Henry V, Alexander the Great, Julius Caesar….He rubbed his eyes and looked again. Now he could see more clearly. No ghosts from the past, but flesh and blood heroes of the present and future: Pat Sanderson, Ben Hinshelwood, Dale, Drew, Matt……..
Far away, in the depth of the boot room, another figure had recovered and was bent on making his escape from Sixways as quickly as possible. As he slipped away along the muddy canal bank, he shuddered at the distant sound of many voices raised in triumphant song:
Oh I,d rather be a Warrior than a …………… As for Holmes, he was already divesting himself of his boots and whistle. He had received a call on his mobile: John Inverdale was stuck in traffic leaving Twickenham and the BBC needed somebody in Worcester to interview Cecil Duckworth for Rugby Special. The great detective smiled as he opened his bag. "Time for another disguise, I think."
View a Printer Friendly version of this Story.
Blast from the past
Comeonyouwarriors.co.uk (IP Logged)
18/04/2016 12:08
What do you think? You can have your say by posting below.
If you do not already have an account
Click here to Register
.
Edited 2 time(s). Last edit at 2016:06:16:14:27:03 by Powick Eastander.
Re: Blast from the past
18/04/2016 19:46
There are some great authors currently using this board but it is really enjoyable to once again read the prose of the great wordsmith Rosemary Threadgold
Sorry, only registered users may post in this forum.