What it is to be a Warriors worrier.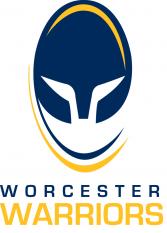 By Powick Eastander
October 23 2017
The present situation, unclear as it is, is just plain worrying. Our current investors seen to have come to the end of their benevolence and would like to offload the responsibility.
Where does that leave the long suffering Warriors supporter? Apart from in the dark, pretty much sitting/standing in their spot at Sixways hoping it will call come out in the wash.
I don't see that the powers that be are handling the situation any different to any other club from rugby or football that has been in a similar situation. Invested though fans are, we rarely get any say so about the direction a club in bother goes.
Its frustrating, irritating and downright annoying, not having a direct link into the boardroom to get information breeds a humungous amount of speculation, rumour mongering and negative naysaying.
Given all of that I am going to do the only thing that I can which is get behind the other "victims" in this unfortunate situation, the players and coaching staff. Anyone who has been through mergers, takeovers and reorganisation of a company they have worked for must have empathy with the players and all staff as they too, are probably in the dark as to what the future holds.
To some it may seem naive to say "I am going to get behind the players" but what else can individuals do? For me there will be extra impetus behind my cheering on of the boys on Saturday, scream therapy for me and support for them.
Come On you Worcester Boys!!!
Come on You Warriors.
More Worcester Warriors headlines
Worcester Warriors Poll