Ulster Preview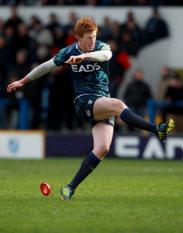 By cardiffsteve
March 26 2015
Whisper it, but its still possible to save this season. Automatic qualification for the Champions Cup has passed us by. In fact it looked done and dusted a couple of months back. But, 7th place and a go at the play offs is still possible. And then theres the Challenge Cup of course.
Champions Cup rugby as Challenge Cup holders next season is still a possibility. No Ive not been drinking.
But, if this little pipe dream has a chance of coming true. it really has to start tomorrow night.
An away win in Belfast would obviously be huge. Ulster have lacked consistency but remain fairly impregnable at home.
But even a positive performance in defeat could still have an impact on the rest of our season. It important to not be going into the quarter final on the back of a beating.
This is also a game which could have a huge bearing on the futures of Paul John and Dale Mcintosh as coaches. The two matches since they took over from mark Hammett have been much needed victories. But, I have to say the performances weren't that inspiring. The defensive problems remain and whilst the end of the Connacht game was exciting, its fair to say we rode our luck just a little.
After a two week break, a good display in Belfast could set the tone for the rest of the season and start to make an argument for retaining them past this season. Or not, as the case may be.
One reason we came into this season with a little optimisim was the way we finished last season. Performances certainly lifted after the departure of Phil Davies. And, that little run did begin with a game against Ulster. At CAP, where I remember a rolling maul set the tone for the game and suddenly gave supporters and players a bit of belief. A repeat would be nice. Although, Ulster in Belfast is obviously a different prospect.
And, to take a break from the what ifs and take a cold hard look at the stats....
We haven't won over in Belfast since 2010. Since then we've been beaten fairly comprehensively as Ulster have progressed on and off the field whilst we.... havent. Gong by recent history we can expect to be beaten by 15-20 points. A lot of trends need to be reversed if we're to start saving the season tomorrow night.