Long Summer Ahead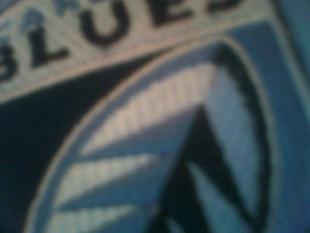 By Craig Muncey
May 6 2016
Season will soon be over, and I have had a thought on how we can fill the gaps in our lives until the new season starts. But for my plan to work I will need your support, and whether you feel it is a worthwhile exercise, so here goes. Please don't let me have to spend time speaking to the missus all summer, help a man out ;)
Greatest Ever Cardiff Rugby XV
Cardiff Rugby has been in existence now for 140 years, and I have many times over the years argued/debated with friends over positions on who in my view was the best player for that respective position that played for this great club.
Starting on Sunday I am proposing each week, I put forward a list of names for each position, and the fans select who they believe was the best, simply the person with the most votes, is then put into that position. By the end of the summer, we then have what has been voted by you, the greatest ever Cardiff XV.
In terms of the names I have put forward, if you feel I have missed anyone out please let me know, and I will add additional names onto that list, and it will then appear on the website as a poll each week, I will run each poll/position Sunday to Sunday, and then on the Monday will let you know who had the most votes, and who has made the team.
We have quite a range of ages who visit this site, so I am hoping we will have a good broad coverage of the different eras, clearly, would not think we have anyone who is 140 years old, but friends/relatives pass on stories of previous Cardiff players, and other points of reference such as the internet, books etc.
Hoping you all think this is a good idea, and something you want to get involved in, otherwise if it is just me, then at the end of summer you will have Craig's Greatest Cardiff XV ;)
I will start this coming Sunday with a list of contenders I believe for the full back position, however, if i have missed anyone off, then let me know, and will amend.
Thanks all.
Craig
More Cardiff Blues headlines
Cardiff Blues Poll