England Rugby March 2008 in Review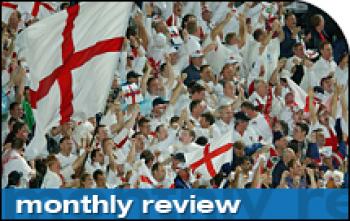 By Kath
April 3 2008
England Rugby in March saw the conclusion of the RBS Six Nations Championship and representative rugby by all teams plus the opening of the Under 18s International season. England Women winning this year's Six Nations Grand Slam, some BENediction and a bit of Josh - Phew a busy month all in all!
England Rugby March 2008 In Review
'When March comes in like a lion it goes out like a lamb.'
England
Rugby in March saw the conclusion of the RBS Six Nations Championship and representative rugby by all teams and the opening of the Under 18s International season
Six Nations Table 2008 England once again put in a poor performance up at Murrayfield in the rain and wind, some would say England can only play in fair weather conditions. However, during the second half against Ireland at Twickenham as the rain fell they proved otherwise.
On Christmas Day in 1872, an England XX played a Scots, Irish & Welsh XX in Calcutta. So began the brief existence of the Calcutta Football Rugby Football Club in January 1873... Scotland v England Calcutta Cup Match Preview and our new novice writer Ntobeko Chidavaenzi did a armchair review for us. Scotland v England Calcutta Cup Review meanwhile I remembered Murrayfield Battles
Last chance saloon for England and Ashton some would say - so next up for England came Ireland and shock horror Jonny was dropped! After the Scotland match many should have been dropped but Jonny was the one that took the full loaded gun. The week prior we had Danny on walkabout at past midnight but now in he came at No10 for the Ireland match and what a debut! Six Nations 2008 - England v Ireland Match Preview and England v Ireland Match Review
Congratulations goes to Wales winners of the Grand Slam and Triple Crown for 2008 and to Scotland winning the Calcutta Cup.
England Under -18 AER (Association Europeenne de Rugby )Tournament squad: England U18's AER Tournament - March 2008
England Under 18s Six Nations Festival Fixtures
England Under 18s v Wales, March 2nd, Worcester Warriors Sixways Stadium, WON 25-15
England Under 18s v Italy, March 26th, Temple Hill Cork, KO 5pm WON 78-8
England Under 18s v France, March 29th, Cork Institute of Technology, KO 230pm, WON 18-0
England Under 18s v Scotland, April 1st, Musgrave Park Cork, KO 230pm
England Under 18s opened their International season with an impressive 25-15 win over Wales at Worcester Warriors Sixways Stadium on Sunday 2nd March. England U18 25 v Wales U18 15, England U18s record 12 try win over Italy in Six Nations Festival opener England 78 v Italy 8
England U18s pick up Six Nations Festival win England 18 v France 0
England Sevens squad for IRB World Sevens Series - Hong Kong and Adelaide 2008. England Sevens Squad for Hong Kong & Adelaide 2008
England Sevens Series - Hong Kong 2008 Ben Gollings (Sunnybank) added to his IRB Sevens points record today by scoring two of England's seven tries in what was a convincing win at today's (Saturday) Cathay Pacific/Credit Suisse Hong Kong Sevens. England 7s Hong Kong 2008 Gollings on the points!
England 7s Fixtures and Results Hong Kong 2008. England had been drawn in Pool B against defending champions Samoa as they bid for a fifth Hong Kong Sevens title. England lost to Samoa in the quarter final. England 7s Fixtures/Results - Hong Kong 2008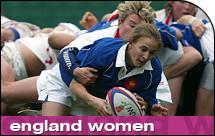 England Women on course for the 6N Grand Slam having beating Wales, Italy &France England Women's Team for Scotland
England Women's Head Coach Gary Street named his most experienced team for Saturday's RBS 6 Nations championship finale against Ireland England Women's Team for Ireland -RBS Championship
England Women were crowned the RBS 6 Nations Grand Slam champions on Saturday following a hard fought 17-7 victory over Ireland at London Irish ARFC, Sunbury. The victory hands England an unprecedented third consecutive Grand Slam victory in Six Nations history and clearly sends out a strong message to the reigning World Champions New Zealand ahead of the next IRB Rugby World Cup in 2010.England Women RBS Six Nations 2008 Champions
Rugby World Cup winner Josh Lewsey is urging clubs in England to start next season on a high by raising money for the National Deaf Children's Society. The NDCS is looking for clubs of any size or competitive level to take part in their Three Nations, Three Peaks Challenge, designed specifically for rugby people and staged over the weekend of June 21-22. England's Josh Lewsey Hits High Peaks
Unofficial England Rugby is pleased to support one of England winger Ben Cohen's testimonial events, BENediction, A 'first' amongst rugby testimonials, BENediction promises to be a night like no other; held at the Dorcester, in London on the 28th of May 2008.
BENediction - Ben Cohen Testimonial event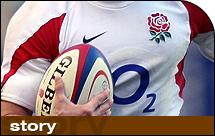 England Rugby Union - A Novice Fan's initial view of the game we love. It is interesting that he picks up on the size of players and the discipline within the sport and how the players react to decisions by the referee, in contrast to Football.England Rugby - A Novice Fan's View of the sport.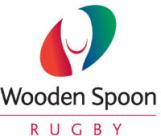 Rugby Legends Pitch In for Children's Charity. Starting on March the 15th, Wooden Spoon begins two years of celebrations commemorating the birth of rugby's charity supporting disadvantaged children. Wooden Spoon Rugby was officially launched in September 2007 and there are now six different sides playing under the Wooden Spoon name.
Rugby Legends Pitch In for Children's Charity
David was 16 years old when a horrific accident irrevocably changed his life. On the 3rd of November 2001 David suffered a C4 spinal injury - broken neck - while taking part in organised sport at Whitecraigs Rugby Club. This resulted in the loss of movement of David's limbs from his shoulders down. Following the accident, to maintain his recovery and rehabilitation at home, David requires round the clock care and special adaptations to his living environment.
David Azhar Appeal Update £4.646.00 Raised on the day.
Memorial Match The Barbarians have invited players from eight nations, including seven internationals, to represent the Club in the 81st Mobbs Memorial Match at Goldington Road, Bedford, on Tuesday 18 March
Barbarians Mobbs Memorial Match Bedford Blues 19 Barbarians 34 Report here...
CONOR O'SHEA NAMED AS NEW EIS NATIONAL DIRECTOR EIS of Sport provides elite athletes with local access to vital sports science& sports medical support services. The expert support services available to athletes include sports medicine, physiot, massage, nutrition, psychology, physiology, biomechanics, performance analysis, talent identification, strength & conditioning& performance lifestyle.
O'Shea named as New EIS National Director
Unofficial England Rugby - Message Board
View a Printer Friendly version of this Story.
England Rugby March 2008 in Review
Unofficial England Rugby Union (IP Logged)
04/04/2008 08:03
England Rugby March 2008 in Review
Sorry, only registered users may post in this forum.