England Rugby November 2008 in Review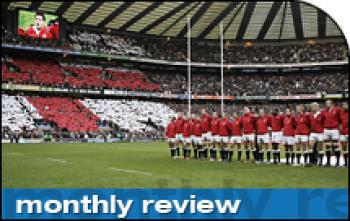 By Kath 15/12/08
December 15 2008
England Rugby November 2008 In Review! Phew what a busy month, lots going on Investec Challenge Autumn Internationals, England Men and Women's Sevens out in Dubai. England Under 18s on the road to the Falcons, Virtual Museums, SOS from a couple of Lions and Barney keeping us updated on the next walk for Matt Hampson
England Rugby November 2008 In Review
England Rugby November 2008 in Review! Wow what a packed month to get through, Autumn Internationals, England Sevens starting their new campaigned, England under 18s, Lions, plus the right way forward and much more - right let's get to it then..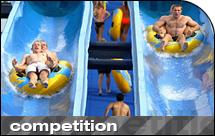 Our Free Prediction League competition was launched Free Rugby Prediction League Competition + Prizes We had all the TV listings for the Autumn England Rugby TV Listing this Autumn 2008
<><><><><><><><><><><><><><><><><><><><><><><><>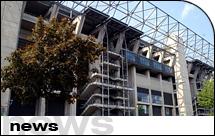 THE Rugby Football Union believes that a professional league below the Guinness Premiership is the right way forward for English rugby. A 12-team Championship, currently National Division One, will develop English players, coaches and referees in a competitive, professional and financially secure environment
'Championship' the right way forward
<><><><><><><><><><><><><><><><><><><><><><><><>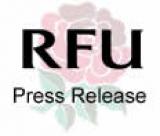 The Rugby Football Union is delighted to announce that Newcastle Falcons has been chosen to host the prestigious international fixture between England Under-18 and Scotland Under-18 this season. Kingston Park will welcome international rugby with the future sporting talent from both countries battling it out on Sunday, March 22nd (kick-off 2pm).Falcons to host England Under 18s
<><><><><><><><><><><><><><><><><><><><><><><><>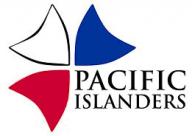 And the Pacific Islanders came to to town - Pacific Islanders in Training plus photos
England Team Announced to face Pacific Islanders - Big thank you again to our match preview /review writers all over the world. ;) England v Pacific Islanders Nov 2008 Match Preview - England v Pacific Islanders Nov 2008 Match Review And all was well in England's world until.....................
<><><><><><><><><><><><><><><><><><><><><><><><>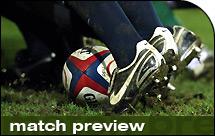 Next up was Australia - England v Australia Cook Cup Match Preview The second match of this Autumn's Investec Challenge Series is previewed again by one of our regulars, not from his armchair in the UK but way out in sunny ~Australia. Big thank you goes out to Poyntonshark England v Australia Match Preview Here we go again Woe is Us - well beaten me thinks England v Australia - Cook Cup 2008- Match Review again thanks to Ed for his review.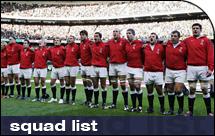 Then we had South Africa England team announced to face South Africa, England v South Africa - Match Preview & We all hoped for a much better performance than last week against the Wallabies but I have to say this was far worse and I am dreading next weekend when the All Blacks come to town. England v South Africa Match Review - 2008 And one of our regulars also gave his thoughts on the match. DuncanS England v South Africa post match thoughts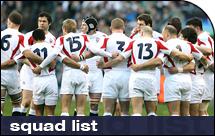 England Team Manager Martin Johnson has today announced the team that will face New Zealand in England's final Autumn International this year. After last week's devastating record defeat to South Africa, Johnson has made a number of changes England team announced to face New Zealand, and England v New Zealand Match Review 2008
<><><><><><><><><><><><><><><><><><><><><><><><>
Meanwhile back at the ranch, England Men and Women's Sevens prepared for Dubai Sevens 2008. England Sevens 26 man training squad and IRB World Sevens Series 2008/9 Schedule. England 7s Training Squad & IRB 7s 2008/9 Schedule and England 7s Fixtures Dubai 2008

England Women's 7s Squad named for Dubai - Sponsored by the Sporting Chance Foundation which was set-up in 2007 by former England player Phil Greening. Greening established the charity after seeing first hand the terrible plight of youngsters living on the streets in Cambodia England Women's Rugby 7s Squad named for Dubai, England Women through to Dubai 7s quarterfinals AND England Sporting Chance Women were crowned champions of the Dubai Rugby Exiles 7s on Saturday after a thrilling 12-10 victory in the final against the Wooden Spoon team. Congratulations to our England Ladies Sevens Squad and management England Women 7s Crowned Champions in Dubai
<><><><><><><><><><><><><><><><><><><><><><><><>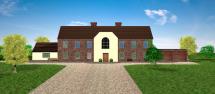 And a NEW Virtual Sports Museum Launched - The Priory Collection This virtual museum is host to one of the largest private collections of sporting memorabilia in the world. It was commissioned by Nigel Wray, Chairman of Saracens and Simon Jones talks to Unofficial England Rugby about it. Check it out here.......
Virtual Sports Museum Launch-The Priory Collection
<><><><><><><><><><><><><><><><><><><><><><><><>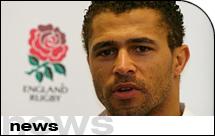 Exclusive Video footage of England and South African rugby legends Jason Robinson and Bryan Habana, speaking about the SOS Kit Aid Programme where UK schools are donating kit to emerging rugby schools in South Africa . They also talk about the autumn Iternationals so far, the forthcoming England versus All Blacks game, and the Lions trip to South Africa . Exc Video Jason Robinson & Bryan Habana SOS KitAid
<><><><><><><><><><><><><><><><><><><><><><><><>

And last but not least, Barney Burnham kept us updated on the next Walk for England's Matt Hampson. Matt Hampson was an emerging talent, until the moment that changed his life suffering a dislocation in his neck which trapped his spinal cord leaving him paralyzed from the neck down, Barney has walked miles for his friend Matt and is about to do so again in the Canal Path Walk to the Guiness Premiership Final 2009 MY MATE MATT – HELPING HAMBO
Unofficial England Rugby - Message Board