ENGLAND RUGBY
DECEMBER 2008: IN REVIEW
---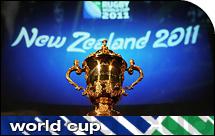 First up this month we had a report on the 2011 Rugby World Cup draw, held in London on the 2nd of December. For the first time since the tournament's inception the top three tiers of each pool will be drawn based on official IRB World Rankings.
Although England's ranking had fluctuated between fourth and fifth this Autumn, their final standing earned them sixth place after the November campaign, with Argentina just about holding firm in 4th, and Wales overtaking England into 5th.
England avoided a potentially tricky situation by being drawn into Pool B with top seeds Argentina, and Scotland from band 3. Having missed out on a fourth place IRB world ranking that would have guaranteed avoiding the three Southern Hemisphere teams, it can be argued that England got the luck of the draw.
But the England manager denied that the 2003 World Cup winners had been handed a relatively kind draw in New Zealand.
"There are a lot of tough groups," said Johnson, whose team will also face the top European qualifier and the winner of a play-off.
"Argentina have been successful and could have got to the final in 2007. If you want to get to the last week of the World Cup you need to be good enough to beat the best in the world," said Johnson, who played in England's only World Cup meeting with Argentina when Rob Andrew's boot secured a battling 24-18 win in 1995.
"There are some pretty tough groups there. Scotland and Fiji were in the third band and they both reached the quarter-finals at the last World Cup."
The Rugby World Cup 2011 draw in full:
Rugby World Cup 2011 Pool Draw:
Pool A - New Zealand, France, Tonga, Americas 1, Asia 1
Pool B - Argentina, England, Scotland, Europe 1, Play-off Winner
Pool C - Australia, Ireland, Italy, Europe 2, Americas 2
Pool D - South Africa, Wales, Fiji, Oceania 1, Africa 1
More here, including more interviews
---
Also in December it was IRB World Sevens time, with this leg taking place in George, South Africa. England started off by putting in encouraging performances beating Tunisia 42-7 and France 21-7 on day one. And although they succumbed to New Zealand 19-7, England nevertheless made it to the Plate final the next day, beating Portugal 7-24.
The full England results are as follows:
England 42 - 7 Tunisia
England 21 - 7 France
New Zealand 19 - 7 England

Quarter Final Cup : South Africa 17 - 12 England
Semi Final Plate : Samoa 19 - 20 England
Final Plate : Portugal 7 - 24 England
Full fixture and results table here

---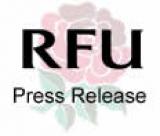 Although the top England players will be on tour with the British and Irish Lions this summer, June will also be host to two Test matches between England and Argentina. Originally both were scheduled to be played away, in Argentina, however the Rugby Football Union received a request from the Union Argentina de Rugby to hold the first test of next June's two game series in England for financial reasons.
The RFU are keen to help Argentina and are currently evaluating the stadium options for such a match.
RFU Chief Executive Francis Baron said: "Argentina feel that playing one of their two tests against England in England would generate urgently needed funds to invest in their squads, in particular the Pumas A team due to take part in the Churchill Cup in North America at the same time.
"We are keen to assist Argentina and will take the opportunity of playing the match away from Twickenham to aid rugby development in the regions."
Any change to the tour schedule must be approved by the International Rugby Board.

---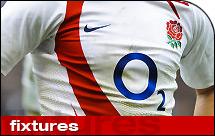 Also in December it was annoucned that Sale will host the first England Saxons match of 2009 against Portugal, at Edgeley Park in Stockport.
England Saxons have been unbeaten for two years and last season recorded back to back victories over Ireland A (31-13) and Italy A (15-38) before retaining the Barclays Churchill Cup.
The Saxons is the final stepping stone to full England honours and fans will see some of the country's finest emerging talents hoping to follow in the footsteps of Delon Armitage and Danny Care, who commanded regular first team places in November's Investec Challenge series and Nick Kennedy, Topsy Ojo, Jordan Crane and Dylan Hartley, who have also been capped at Test level since shining for the Saxons last season.
Said Stuart Lancaster, England Saxons Head Coach, "England Saxons is crucial in helping us identify those players with the capability and mentality to play international rugby.

"With two rearranged Guinness Premiership fixtures (Gloucester Rugby v London Irish and Harlequins v Northampton Saints) scheduled for the day after, the match against Portugal will see us field a young England side, giving us a good opportunity to see as many young and talented players as possible.

"Sale Sharks have done a great job in attracting Friday night crowds. I've been there on several occasions and always enjoy the excellent atmosphere.

"The Saxons team last played there in May 2007 when they opened their Barclays Churchill Cup campaign with a 51-3 victory over the USA. This match is another great opportunity for rugby fans in the north to enjoy representative rugby."

---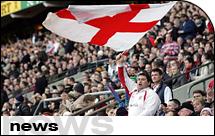 England second row legend Wade Dooley is making a comeback - as a citing officer for the Rugby Football Union. The 'Blackpool Tower', who won 55 caps as Martin Johnson's predecessor, will be joined from January 1, 2009 by another former international, Mike Rafter, and ex-England Students manager Tony Lanaway.
At 6ft 8ins Dooley was a towering presence on the field and the streets of Blackpool as a police officer and he is looking forward to his new role.

"I suppose it's an extension of what I have been doing for the past 30 years - in effect it's policing rugby," said Dooley, who retired from police work last year.

"As a player I never minded the rough and tumble of the game but it needs to be a clean contest. Now with all the camera angles, players are going to be spotted if they commit any foul play; there is no hiding place."
---
Unofficial England Rugby - Message Board