ENGLAND RUGBY
AUGUST 2010: IN REVIEW


---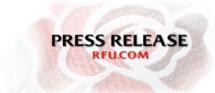 Every rugby result now available on rfu.com
From today, rugby players and supporters from across the country will be able to access all the latest results and fixtures from around the world in a single place with the launch of http://www.rfu.com/FixturesAndResults.

The Rugby Football Union (RFU) website, RFU.com, is the number one rugby site in the UK as measured by Hitwise [Experian Hitwise online competitive intelligence service]. The Results and Fixtures section consistently ranks among the most popular areas of the site, attracting over 100,000 unique visitors each month.

Launched today, the newly upgraded and improved results and fixtures service will make it easier for supporters to find exactly what they are looking for, be it local league standings, the latest RBS 6 Nations results or forthcoming fixtures for international competitions around the world.

---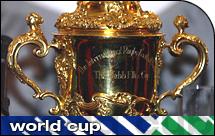 Rugby Tvl & Hospitality Ltd Awarded RWC 2015, 2019 Contract
Rugby World Cup Limited (RWCL) has awarded the contract to exclusively create, implement and market the official corporate hospitality and travel programmes for Rugby World Cup 2015 and 2019 to Rugby Travel & Hospitality (RTH) Limited.

RTH, a joint venture between the Mike Burton Group and Sodexo UK, managed the delivery of the award-winning official travel and hospitality programmes for Rugby World Cup 2007 in France, achieving record sales figures.

RTH is also managing the delivery of the official programmes for Rugby World Cup 2011 in New Zealand and with just over a year to go sales are ahead of target.
---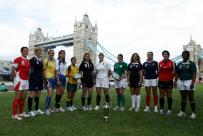 Women's Rugby World Cup England 2010 Launches in London
The 17-day tournament features the world's best women players following a first ever global qualification process. Six teams qualified automatically, with three-time defending champions New Zealand, 2006 runners-up England, France, Canada and the USA all securing a place by virtue of their finishing position in 2006. Kazakhstan, Australia, Wales, Ireland, Scotland and Sweden join them having successfully negotiated the 16 match qualification process.
---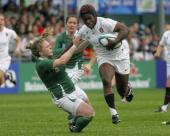 England WRWC v Ireland Match thoughts
England Red Roses got off to a great start in their campaign to win the win the Women's Rugby World Cup 2010.  Performing in front of a sell out crowd, they ran in 4 tries and picked up an important bonus point.
All players seemed a little nervy at the start but that is to be expected as they had been waiting and planning for this game for four years.  The back row were key to England's performance and the game was very physical at times with a number of England players sporting bruised faces.   The Irish put up a strong defence but could not stop England overall and were unable to cross the try line, giving England a clean sheet in defence.  
Early in the first half Fiona Pocock scored the first try in the left hand corner and  Katy McLean converted.  England looked to have settled but they started forcing the game a bit and giving penalties away.

---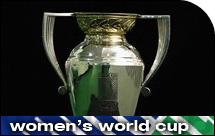 England Women's Rugby World Cup 2010 - In Photos
---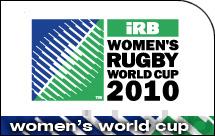 England Women's Rugby - Changes for Kazakhstan match
McLean takes over the captaincy armband from No. 8 Catherine Spencer who is being rested. McLean has been England's vice captain for two seasons and last wore the captaincy armband when England defeated Scotland in the RBS 6 Nations.

McLean is one of 12 changes to the starting line-up, which also sees Saracens' Charlotte Barras return having missed the entire Six Nations through injury, while Wasps' Michaela Staniford gets her first start after her late call up to the squad after Claire Allan's injury withdrawal. Only lock Becky Essex, McLean, flanker Heather Fisher, back Fiona Pocock and centre Rachael Burford will start their second successive world cup game of 2010.

---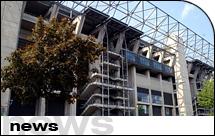 Bonus Points to be awarded
BONUS POINTS will be introduced across all adult league and cup rugby in England this season (2010-11). 

The move to award one additional match point for scoring four tries and losing by seven or less is aimed at keeping games competitive throughout 80 minutes for players and spectators.

Terry Burwell, RFU Tournaments and Competitions Director, said: "The bonus point system has been effective in the Aviva Premiership, RFU Championship and National Leagues. We consulted with clubs and together we believe that it will also work at a lower level to increase competitiveness."

The amendment is one of a number to RFU Regulation 13 – Adult Competitions, which include limiting clubs to 100 registered adult players and the reduction of the floodlight requirement at level 6 and below from 200 to 100 lux.

---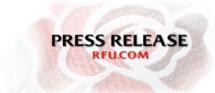 Strettle enjoys banter as O2 "The Big One" nears...
England Rugby squad members David Strettle, Delon Armitage, Ugo Monye, Dave Attwood and Paul Doran-Jones will join the fun at Kneller Hall in Twickenham on Sunday September 5 as 'The Big One' marks the grand finale of this year's O2 Rugby Reunion.
O2 Rugby Reunion is a nationwide initiative supported by the Rugby Football Union (RFU) to encourage players who have drifted away from rugby to get back involved with the game they love.
Throughout the summer players have been reconnected by using the specially created Facebook application and getting back together in a series of touch rugby events across the country.
'The Big One' finale at Kneller Hall offers touch rugby for anyone over the age of 16 and all players, male and female, and particularly those in the 16 to 24 age group, are invited to take part, either by registering at www.facebook.com/o2ukofficialor simply turning up to play on the day.
---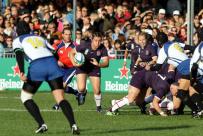 England Women's reaction to 82 win over Kazakhstan
England and Worcester back Danielle Waterman said:"I'm really pleased with the game. I came off the bench, but the girls started well and we all carried that on. I have to give all credit to Kazakhstan. They hit us hard, they disrupted our ball and they played to the end. It was a great result for England and now I'm just looking forward to the next pool game against USA.
"Playing at scrum half brought back a few memories from way back when, when I started playing rugby! It was good fun to play there this evening and it was a great experience with LaToya at ten and Amy Turner at 12. Having three nines on the pitch was awesome!"
---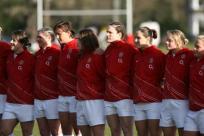 England Women into the Semis of the Rugby World Cup
England Women put on an excellent performance against the USA at the Surrey Sports Park in Guildford on Saturday evening. The game was played at a hectic pace by both sides, some very physical tackling and some excellent ball skills.  
England Women got their bonus point and secured the Semi Final spot as top seeds and will meet Australia in the next round.  They did however allow their unblemished record to fall allowing the USA over the try line twice.  The first team to do this against England in the Tournament.
"I'm really pleased with the result. We knew it would be a really tough game. We had a tough game against Ireland and although we got a good score against Kazakhstan it was a tough game too so to go out there and get that score against America was great for us."
---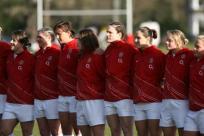 England Women into the Semis of the Rugby World Cup
A new iPhone application (app) has been launched by RugbyScorer.com. This free app is aimed at providing a fun and accurate means of scoring a rugby match where no scoreboard is present!

Thousands of matches are played every week around the world, particularly at grassroots and youth levels. These matches, generally spectated by parents, families and friends, will mostly be without the benefit of a pitchside scoreboard, and the spectators may not all be conversant to the methods of scoring in rugby – try (with/without conversion), penalty and drop goal!

Rugby Scorer - a free application compatible with iPhone, iPod Touch and iPad, provides a simple, fun and accurate way to both record the scores, time the match, and provide an immediately available match report that can then be emailed.
---

Unofficial England Rugby - Message Board