ENGLAND RUGBY
DECEMBER 2010: IN REVIEW


---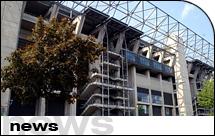 England rugby star's coaches win top award
The coaches of England Women's rugby star, Margaret Alphonsi, have been honoured after being named winners of the 2010 Coaching Chain Award at the UK Coaching Awards last night (Tuesday).
The Coaching Chain award recognises the coaches that have contributed to a sportsperson's success. This can include inspiring and motivating an athlete, nurturing a talent and supporting their development.
Alphonsi, who has 49 England caps, won national acclaim for her ferocious tackling as England reached the Rugby World Cup final in September. She was named Woman of the Match in the tournament opener against Ireland and also went on to be shortlisted as Player of the Tournament. Last week she was also named the Sunday Times Sportswoman of the Year.

England's Gary Street and Graham Smith honoured at the UK Coaching Awards

---

Rugby Six Nations 2011 - Match Officials Announced
The appointments were made by the IRB Match Official Selection Committee at its meeting in Dublin this week following a comprehensive review of international referee, assistant referee and television match official performances during the recent November Tests. 

With Rugby World Cup 2011 in New Zealand less than 10 months away the appointments will give the world's top referees a further chance to cement their place in the IRB Panel for Rugby's global showcase tournament.
Ireland's Alain Rolland, who refereed the Rugby World Cup 2007 final, will take charge of the opening match of the Championship on February 4 when Wales face England in the only Friday night match. 

The selection also sees Steve Walsh take charge of his first Six Nations match since 2008 when he referees England versus France at Twickenham on February 26. In total there are 10 Referees selected for the 15 Championship matches. 
---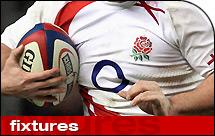 England Rugby - RBS Six Nations Fixtures 2011
England kick off their RBS Six Nations bid for the first time ever on a Friday night against Wales at the Millennium Stadium.  It will be interesting to see how fans cope with this Friday night fixture especially for travelling.   Ireland are once again back at Landsdowne Road in their new Aviva Stadium
The tournament takes on extra significance with the 2011 World Cup just months away and David Pickering, Chairman of the Six Nations Council, said: "The RBS 6 Nations Championship remains the envy of the rugby world, a tournament played with pride and passion and drenched in history and tradition".
---

England Classic Rugby DVDs - Ideal Gift for Christmas
Unofficial England have linked up with Canny Store UK , and we are delighted to be able to offer you a 20% discount on all their England Rugby Classic DVDs.  The normal price is £12.99 but if you use the following CODE: engdvd20  you will get your discount.  Made to order on high quality DVD-R. The entire game is shown.
---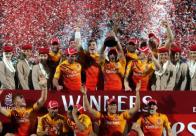 England 7s Crowned Champions in Dubai 2010
England came from behind to beat reigning World Series champions Samoa in the final of the Emirates Airline Dubai Sevens and take an early lead in the 2010/11 HSBC Sevens World Series. 
Ben Ryan's side trailed 14-12 at half time and 21-12 with three minutes remaining, but scored three tries by Simon Hunt, Dan Norton and Mat Turner to seal victory 29-21 in front of an expectant ex-pat crowd
---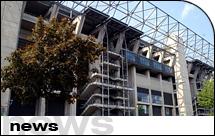 RFU unveils England Rugby 2015 CEO
AFTER a rigorous recruitment process, the Rugby Football Union (RFU) has appointed the first member of its executive leadership team for England Rugby 2015, the tournament organising company that will deliver the Rugby World Cup (RWC) in 2015 in England.
Paul Vaughan will become the new CEO of England Rugby 2015, effective 4 January 2011.

Vaughan moves across from the RFU where he has been Business Operations Director for 10 years, during which time he grew the commercial revenues from £43m to £119m and played a major role in creating the commercial partnerships with Compass Group, Marriott Hotels and Virgin Health that underpin the new South Stand development. He also had board responsibility for the ticketing strategy that has seen Twickenham Stadium regularly sold out and prior to the RFU he held executive roles at Whitbread plc and Octagon.
The role of CEO of England Rugby 2015 required a very specific range of skills given the need to deliver an outstanding tournament and maximise ticket income and it was that unique experience of commercial success in a the rugby market that let to Vaughan being chosen over and above the other candidates.

---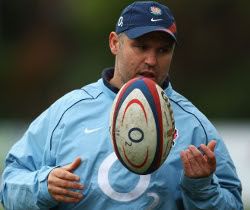 England U18 squad to face Ireland announced
England U18 face Ireland tomorrow with a starting 15 strong enough to cause their opponents a few problems, according to head coach John Fletcher.
"The squad have had a good few days training over here and we're looking forward to the game," he said.
"Since the summer we've had three good camps and one game against a London Academies side which we learnt a lot from. We now have to build on all of that against a strong Ireland team, in Ireland, which is always a big task."
With an influx of new players to select from, Fletcher is happy with the strength of his current squad.
"We're strong, we've trained well in the camps and the players are all on good programmes at their schools and in their regional academies," he said. "But you're always going to be tested away from home against any national side."
---
Unofficial England Rugby - Message Board