England v Ireland RBS 6N - Match Thoughts Preview 2011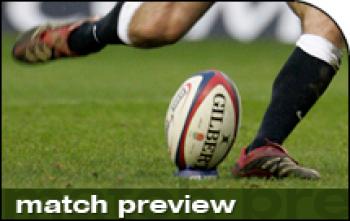 By BLENCATHRA
March 17 2011
Ireland v England RBS Six Nations Match Thoughts Preview 2011.At a time when the world is going mad with natural disasters our poster BLENCATHRA takes a look at our weekend and what we hope for. But we still all remember those effected by these dreadful earthquakes. On a lighter note we wish all the Irish Happy St. Patrick's Day.
IRELAND V ENGLAND – MATCH PREVIEW 2011

Happy St. Patrick's Day to the Irish!

And so here we are – the final match.
I think deep down most of us thought that, if we could beat Wales away, this would be the defining 6N match; and, sure enough, here we are.
It seems a lifetime ago when we last had a Grand Slam and a decent team for that matter. Anyway, regardless of the result on Saturday, we have the latter now.
That said, the current England team is undoubtedly some way short of the last Grand Slammers of 2003. It is a team which fills you with more of hope than expectation.
We expected the 2003 team to win the Grand Slam and even the World Cup – and they did. Let's not forget in the middle the "White Orcs" beating NZ away (with 13 men for a time) and stuffing the Aussies. That was some team.
Now we hope for a win on Saturday and cross our fingers and everything else for the other thing later this year. But we are far from hopeless!
England are favourites with the bookies (and they are usually right), although I think this is a hard one to call.
It's been a disappointing 6 nations overall. Standards have not been high and the Southern Hemisphere must have been giggling away at some of the stuff on show. But, nevertheless, England have been the best team by quite a way so far.
Undoubtedly they showed their inexperience against the Scots. Whilst it was so frustratingly predictable against Scotland, I think they will learn from it. The coaches have to take some blame too as Scotland were always going to do what they did, and indeed always do against England, namely compete and cheat at the breakdown – in equal measure - and they did both very well indeed!
Why England slavishly ran slow ball after slow ball I'll never know; especially when the lineout was so strong and therefore a little positional play would not have been unreasonable! Let alone a chip or two over the top.......
And whilst whingeing, why oh why – when Barclay was sin binned and a try was badly needed to change the course of the game, did we not have the courage to go for a scrum five metres out and under the posts with the full sin bin remaining? Their scrum was struggling with 8....... I say it was odds on we would have scored a try if we'd have gone for it then and the worst that could have happened was another penalty. After taking the three it took us most of the sin binning to get back down there...
Anyway! The Irish will have a significantly more experienced side than England both up front and in the backs. They have nothing to lose and love to beat us and given our history with Ireland who can blame them really?
They have been "boldish" and thrown down the gauntlet in choosing Sexton over O'Gara. With good ball, and, with D'Arcy and BOD outside him, it could be interesting to say the least.
However, as always, the girls can't win the game without the boys up front doing their stuff and giving them the ball. The game will turn on firstly who gets the best ball and secondly who is smartest and bravest in using it.
So, as always the key areas are:
The Breakdown
England (despite poor refereeing of the breakdown) were outplayed by Scotland in this area and also by France in the first half.
The Irish back row are much better than that of either France (at least the one which Lievremont picked!) or Scotland; and in BOD they have a God of an extra open side. He is outstanding at the breakdown.
All pictures by Empics

So it's going to be very tough for England here – there is an argument for Fourie to play but he won't. Easter, Haskell and Croft/Wood will have their work cut out. The Irish may shade this. The wild card could be Lawes. If Johnson picks him instead of Deacon – and he might – then it could tip the balance in our favour. We need to commit more men to rucks and hit them hard.
Conclusion - Advantage Ireland/possibly even.
The Lineout
Best is fine and O'Connell and Callaghan were very good (average now) and Heaslip and Wallace are both ok line out jumpers, but I think England will shade this. They should win pretty much all their own ball and will get some Irish. Croft or Wood are both top class stealers and Palmer is due a good game after Saturday when he had his worst for a while. Hartley has been the best in the tournament and won't let us down on Saturday.
Conclusion - Advantage England
The Scrum
I think the English will shade it even without Sheri and possibly Deacon's grunt.
Conclusion - Advantage England
The Mental Edge
Whilst our youngsters didn't play well against Scotland; I fancy Youngs, Flood, Ashton and Foden all to come out both mentally strong and brave. They are all world class "top two inches" men in the making as are Croft and Wood and possibly Lawes (and English sport does not produce many of these). I predict our young guns the boys will sharpen their mental edges on Saturday and that they will glint and shine in the sun!
I also expect Cole, Hartley and Corbisiero to be to the fore and expect Lawes (if picked) to move on a level or two. Croft is a world class player and I expect him to show this and if he does not start then Wood, who is not that far behind, will relish the combat zone of this big game.
Hartley will shade the mental battle at the line out.
Conclusion - Advantage England
So what can go wrong?
Well apart from Ireland having world class players and home advantage and nothing to lose.......?
Those points aside, as I said before France – poor restarts, stupid penalties and poor kicking out of hand. The same applies again now.
Add to that unhappy list "the Scotland match syndrome"; namely consistently running slow ball and not mixing it up a bit with chips and positional kicks.
And obviously a bad start. It's important we don't get one........
Can we do it? Do we have the better players?
The Cut
I say we do. I make it that only Heaslip, one of Wallace or O' Brien, BOD and an on form D'Arcy (he hasn't seemed the same player since his last injury break) and possibly O'Connell would force their way into the England team right now, although you could make a case for Sexton. So being generous say 6 out of 15.
Prediction - even with Irish home advantage I think England to win. Heart says a clear ten points or so. Youngs and Banahan to score! Head says it will be tighter!
Final thought has to be with the people of Japan – I have felt a bit of a so and so writing this tonight (Wednesday 16th) about a game of rugby in between watching the news about all that has happened, and may still happen, there.
BLENCATHRA
England
Ben Foden, Chris Ashton, Matt Banahan, Shontayne Hape, Mark Cueto, Toby Flood, Ben Youngs; Alex Corbisiero, Dylan Hartley, Dan Cole, Louis Deacon, Tom Palmer, Tom Wood, James Haskell, Nick Easter (c).
Replacements: Steve Thompson, Paul Doran-Jones, Simon Shaw, Tom Croft, Danny Care, Jonny Wilkinson, David Strettle.
Ireland: 15-Keith Earls, 14-Tommy Bowe, 13-Brian O'Driscoll (captain), 12-Gordon D'Arcy, 11-Andrew Trimble, 10-Jonathan Sexton, 9-Eoin Reddan; 1-Cian Healy, 2-Rory Best, 3-Mike Ross, 4-Donncha O'Callaghan, 5-Paul O'Connell, 6-Sean O'Brien, 7-David Wallace, 8-Jamie Heaslip.
Replacements: Sean Cronin, Tom Court, Leo Cullen, Denis Leamy, Peter Stringer, Ronan O'Gara, Paddy Wallace.
View a Printer Friendly version of this Story.
England v Ireland RBS 6N - Match Thoughts Preview 2011
Unofficial England Rugby Union (IP Logged)
17/03/2011 09:27
What do you think? You can have your say by posting below.
If you do not already have an account
Click here to Register
.
Sorry, only registered users may post in this forum.