ENGLAND RUGBY
MARCH 2011: IN REVIEW


---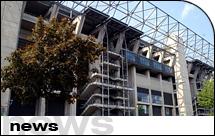 New Elite Player Development Strategy launched
The inaugural Elite Player Development strategy designed to manage the development of the professional rugby and England stars of the future was launched at Surrey Sports Park on (Wednesday 2nd March).
The strategy is the result of a 15 month review of academies conducted by Premiership Rugby's Head of Academies and Development, Corin Palmer, with support from the Rugby Football Union Head of Elite Player Development, Stuart Lancaster.
A collaboration between Premiership Rugby and the RFU, the Elite Player Development strategy is designed to identify, manage and develop high performing talent, but it also puts in place for the first time clear strategic objectives for academies. This will allow each academy to be regularly evaluated and benchmarked against others and for each to benefit from best practice lessons across the country. It will also allow Academy Managers to demonstrate a clear return on investment to their board of directors and to seek increases in funding in line with the Premiership Rugby strategy of developing and growing English Qualified Players (EQPs).

Alex Corbisiero, a great example of Academy talent

---

RFU Podcast Wilkinson, Flood, Johnson and more.....
JONNY WILKINSON assesses England's progress over the last year on the eve of the Calcutta Cup contest with Scotland.
The World Cup winner compares the environment in the 2011 camp with the class of 2003, speaks about his relationship with Martin Johnson, gives his take on becoming the world's leading points scorer once more and sums up his approach to the remainder of his career.
"The 2011 version feels eight years ahead because rugby moves on," said Wilkinson.
"Guys get quicker and more powerful, game plans change, rules change and you've got to move with the times. You can't try and replicate things, but what you can do is take the principles and the best bits and create a better version and we're doing that now."
---

RFU announces appointment of new Chief Operating Officer
The Rugby Football Union has today confirmed Stephen Brown as its new Chief Operating Officer (COO)1. Stephen will join the RFU on 10th June from the UK operation of Abbott, the global, broad-based health care company.
At Abbott he has been UK Finance Director for the last 5 years. During a career totalling 10 years with Abbott, Stephen held a number of senior financial positions in various areas of the business including UK Pharmaceutical manufacturing and Abbott's Paris based Commercial Regional Headquarters. He was chosen following a comprehensive and detailed selection process including a full day assessment centre and interview in front of a panel of senior RFU executives and non-executives.
The COO role at the RFU is a new role created as part of the restructure announced on 6th January and Brown will take responsibility for all the corporate support services that ensure the RFU runs effectively and efficiently on a day to day basis. This includes Finance, HR and People Development, Legal and Governance, Planning and Reporting and Marketing and Communications.
---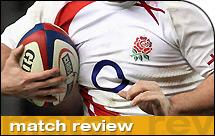 England 22 - 16 Scotland - Match Review
Gone were the free-flowing displays that typified the wins against Australia and Italy, and the power-packed game that led to wins against France and Wales. This was England's poorest game of the championship, one where errors, scrappy play and a heroic opposition defence made life very difficult for the home side.
The hosts were forced to scrap for every inch by a Scotland side determined to end a drought at England's HQ dating back to 1983, and led by a coach equally driven to remind his previous employers of his prowess. They came tantalisingly close to re-writing the record books with a superb defensive effort, rattling England and knocking them out of their stride.
---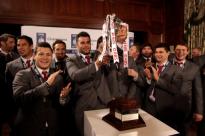 Six Nations Fanzine Review 2011
Lets be honest, this final weekend of the six nations 2011 has been a damp squib! As an Sassonaxe I cannot be pleased at all! yes we have won the championship, yes we have exceeded Steeles (Chairman of the RFU), expectations of a top two finish. But it is no where near good enough! Indulge me in my assessment of this years six nations
---

A thought about defeat and victory ?
When reading the posts today on the message board and watching the game a thought came to mind.

Nerves and pressure...England had not just Ireland to beat but also their nerves and the weight of expectation for them to win the Slam...Ireland on the other hand had nothing to lose...they couldn't win the championship, if they played well (which they did) then they restored some pride especially in beating England and denying the Slam plus it was St Paddy's day weekend. So the context of the game could be somewhat artificial. Would it have been different if Ireland were also playing to win the Slam? Passes get rushed, kicks get sliced or pushed wide...it comes down to the team who has the nerve to win out in pressure situations. Saturday we could have played Wales, Scotland or whomever in the same position and likely lost, both sides have to feel the strain not just one. And that's the difference in the 6N vs. the RWC. Because the RWC is a knock out competition, lose today and you go home; teams meeting in the group stages, 1/4s and semis are facing significant pressure.
---

Former England Captain Spencer announces her retirement
Spencer, who most recently led England to the 2010 Rugby World Cup Final, has made the decision to hang up her rugby boots after seven years of international rugby.
Since making her international debut against Wales in 2004, the England and Bristol No. 8 has notched up 63 caps and scored 18 tries. During her captaincy, Spencer led England to four Six Nations titles. She also captained England to their first victory in eight years over reigning world champions New Zealand and did so on her 50th cap. In that game she scored a try and was named Player of the Match. She has also featured in two Rugby World Cup finals.
---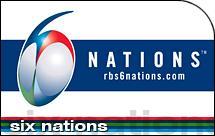 Team of the 2011 Six Nations
As the dust settles on the last Six Nations campaign before the 2011 World Cup, we look back at some of the biggest stars of the campaign, putting together a suggested Best XV of the competition. A stand-out in some positions were obvious in some cases, but less so in others. Do you agree

---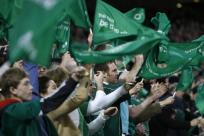 Ireland v England - Armchair Fanzine Match Thoughts Review
Ireland were the better team on Saturday, don't get me wrong, thrashing England both convincingly and emphatically. The obvious "questionable" decisions by Bryce Lawrence towards the end of the game killing off any chance of a comeback. Despite this I firmly believe England had more than enough chances to win. Ashton breaking through twice. Flood and Wilkinson missing kickable goals.   As it is, I find it hard to find negatives other than the loss, assuming a negative would be a mistake on England's part.    Young's sin binning was brainless and reminiscent of Danny Care two years ago as was the knock down at the scrum, however even here we can find a positive in the fact that Care is now more than able on the international stage and could well be pushing for a starting spot by the world cup.
---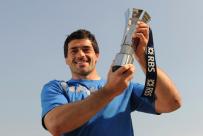 Masi awarded 2011 RBS Player of the Championship by fans
Andrea Masi, Italy's powerful back, has today been announced as the official RBS Player of the Championship for the 2011 RBS 6 Nations. Over 17,000 votes were registered ensuring that the RBS Player of the Championship award was won by an Italian for the first time. 
---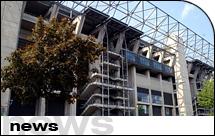 RFU Announces New Rugby Operations & Development Directors
Following its appointment recently of a new Chief Operating Officer, the Rugby Football Union (RFU) has today announced two further senior appointments for its new Rugby Department.
Rob Andrew is appointed Rugby Operations Director and Steve Grainger joins as Rugby Development Director. Both were subject to the comprehensive and intensive selection process which is being used for all the senior appointments that the RFU is making.
Rob Andrew becomes Rugby Operations Director having spent 5 years as the Elite Rugby Director at the RFU, a role which will no longer exist in the new organisation structure announced on 6th January. Andrew has played a major role at the RFU in its development so far and in particular led the negotiations around the 8 year agreement with the Premier Clubs which has proved vital in enabling England teams to gain access to players. He has also managed that Premiership Rugby relationship since maintaining a positive and balanced approach to the needs of the clubs and the national team.
---

World Cup winner backs England U18 in Leeds
After victories over Ireland and Italy, England know that a win over the old enemy will book them a semi final place in France for a knock out tournament to decide the 6 Nations U18 champions.
Looking ahead to the game, Leeds Carnegie Head Coach Back said: "I think it will be a great contest. Games against Scotland, at whichever level, are always passionate and physical affairs. Here at Leeds Carnegie we are proud to have Dominic Barrow and Marcus Webber in the squad and I am sure they will be looking to produce a strong performance on home soil.
"I remember making my England U18 debut against Australia at Twickenham and it was an immensely proud day for me. Many of that team went on to have long careers at the top level and myself and Tony Underwood both progressed through the ranks to gain full caps for England."
---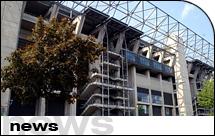 England Rugby 2015 appoints Chief Operating Officer
AFTER a rigorous recruitment process, the Rugby Football Union (RFU) has appointed the first member of its executive leadership team for England Rugby 2015, the tournament organising company that will deliver the Rugby World Cup (RWC) in 2015 in England.
Paul Vaughan will become the new CEO of England Rugby 2015, effective 4 January 2011.

Vaughan moves across from the RFU where he has been Business Operations Director for 10 years, during which time he grew the commercial revenues from £43m to £119m and played a major role in creating the commercial partnerships with Compass Group, Marriott Hotels and Virgin Health that underpin the new South Stand development. He also had board responsibility for the ticketing strategy that has seen Twickenham Stadium regularly sold out and prior to the RFU he held executive roles at Whitbread plc and Octagon.
The role of CEO of England Rugby 2015 required a very specific range of skills given the need to deliver an outstanding tournament and maximise ticket income and it was that unique experience of commercial success in a the rugby market that let to Vaughan being chosen over and above the other candidates.

---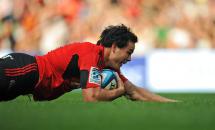 Crusaders 44 - 28 Sharks - In Pictures
The Crusaders ran in five tries as the Canterbury side cut through the Sharks in an entertaining victory watched by 35,094 fans at Twickenham. It was the first Super 15 game to be played in the northern hemisphere because February's earthquake in New Zealand forced a move from the Crusaders' home in Christchurch.
---
Unofficial England Rugby - Message Board