ENGLAND RUGBY
APRIL 2011: IN REVIEW


---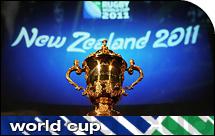 Rugby World Cup 2011 - Accommodation, Sights, Culture
Over the past year a number of local residents have contacted us offering their homes for accommodation to the fans who will be travelling to this year's Rugby World Cup.   Although many of these residents lived in Christchurch, I am happy to report that those who contacted us are safe and well after that horrendous earthquake.
The games of course have now been moved from Christchurch but a couple of our contacts have said they live near to the airport and it just might still be an alternative for fans to consider especially with costs rising.  We also had some residents offering to show fans the sights etc.,
So listed here are contacts fans might want to pursue and we will add any others to this list as and when we get them.  Please note you must contact the residents directly and arrange details and costs etc., privately.  Unofficial England Rugby & Sportnetwork.net take no responsibility or control over these arrangements.
Alex Corbisiero, a great example of Academy talent

---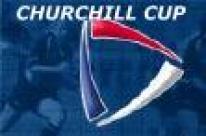 England Saxons Churchill Cup 2011 - Fixtures
TONGA and Italy A will make their Churchill Cup debut in England this June.
They will join Canada, Russia, USA Eagles and holders England Saxons over a two-week period beginning on June 4 and reaching its climax on June 18 at Worcester Warriors' Sixways Stadium.  
With the Rugby World Cup starting in September, the ninth Churchill Cup provides an ideal pre-tournament team warm up opportunity and for a number of players to knock on the selectors door to represent their country in New Zealand.
The full fixture list, including pools and venues, which will include Franklin's Gardens and Kingsholm, are now confirmed as the tournament returns to England from its traditional North American base for the first time since 2007.
---

Barnes and Pearson get Rugby World Cup call
WAYNE BARNES and Dave Pearson have been selected to referee at the Rugby World Cup 2011 in New Zealand in September and October.
The English pair are included in a panel of 10 referees for the 48 matches and will be joined by assistant referee Stuart Terheege and television match official Graham Hughes.
The selection was made after a comprehensive review of refereeing performances by the IRB Match Official Selection Committee.
RFU Head of Elite Referee Development Ed Morrison said: "I am delighted for all of them. They deserve enormous recognition for their hard work and dedication. It is credit to the Elite Referee Unit overall that they have been chosen alongside such a select group of officials. No man is an island and they have all had great support from everyone within the team."
---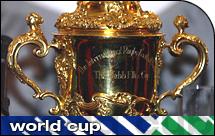 England RWC 2011 schedule confirmed
Following the decision to reallocate all matches from Christchurch because of the impact of the devastating February 22 earthquake, the RFU has been working with New Zealand 2011 on England's rearranged schedule.
Team manager Martin Johnson said: "Our thoughts are still with the people of Christchurch as they rebuild and we were very much looking forward to being based there. When it was confirmed that would not be possible, we worked with the World Cup organisers on alternative bases and we would like to thank them for sorting things as quickly as possible given the circumstances. We feel that the schedule, which now sees us starting off in Auckland, is the best one for us."
---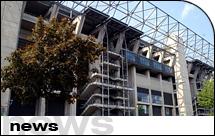 English Qualified Player funding agreement for RFU Champions
The scheme, similar to that in the Aviva Premiership, will see the 12 clubs receive their share of £2.3m from the Rugby Football Union if they have an average of 14 EQPs in their 22-man match day squad over the season. This will rise to 15 in 2012-13 and 16 in 2013-14.  
In addition, the clubs will receive a further payment under the terms of the eight-year RFU agreement with the PRL, funding from the RFU under its five-year broadcasting agreement with Sky, while the RFU will also under-write £250,000 worth of sponsorship for the Championship clubs while continuing to assist in finding a sponsor for the league. In total, the RFU Championship clubs will receive over £300,000 in central funding on top of their own revenue streams and sponsorship investments.
RFU Chief Executive John Steele added: "We recognise that these are hard economic times for all rugby clubs which is why, in the absence of a sponsor, despite ours and the club's own efforts to secure one, we have agreed to support the RFU Championship with additional funding"
---
Unofficial England Rugby - Message Board