ENGLAND RUGBY
JULY 2011: IN REVIEW
---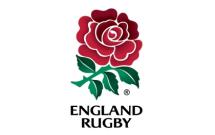 England win Newquay 7s
England Women won their first 7s tournament of the year defeating close rivals, an RFUW Development side, 27-0 in Saturday's final.

A hat-trick of tries from Wasps' Michaela Staniford and a brace from Richmond's Alice Richardson secured the convincing 27-0 victory.

England, who had to settle for second best in Rugby Rocks and the West Country 7s last month, booked their place in the final after a 44-0 victory over the Army, a 21-7 win over Premiership side Saracens and a 58-0 win over the Mauraders in the pool stages.


---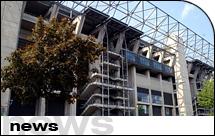 RFU Council decisions on Blackett Review
The Rugby Football Union (RFU) Council met today to discuss the findings and recommendations of the Blackett Review panel set up by the Council on 10th June following the departure of John Steele to look into recent events at the Union.

The panel and its terms of reference were announced publicly on 15th June and since that time have been working to establish the facts of the situation through interviews with the involved parties, analysis of media coverage, written submissions from other interested parties and assessment based on their expert knowledge.

This has included over 65 face to face interviews or written submission, over 90 media articles and nearly 100 hundred RFU documents on which evidence their findings were based and recommendations made.

---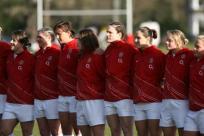 England Women U20s Win against Canada
The England young guns ran in a massive seven tries against their North American rivals and Canada had very little response.

Bristol's Rebecca Hughes and Saracens' Hannah Gallagher ran in braces of tries whilst there were also touch downs for Natasha Jones, Katie Mason and Ceri Large. Bristol centre Amber Reed added three conversions.
---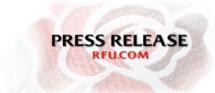 Statement by the RFU Disciplinary Officer
A statement from HH Judge Jeff Blackett follows:

"I have spent the last week considering my future as Honorary Disciplinary Officer of the RFU.  I have decided not to resign and, given the amount of media interest, I thought it important that I explain why.

"When I was appointed as a judge in 2004 I swore an oath before the Lord Chancellor "to do right to all manner of people after the laws and usages of this Realm without fear or favour affectation or ill will."   I believe that this oath also applies to my role as Honorary RFU Disciplinary Officer where I have always tried to act independently and impartially.  Whenever I undertake an investigation or disciplinary proceedings for the RFU I approach the task with the same diligence as if it were part of my professional life as a judge.  Sometimes that leads to uncomfortable decisions, but those decisions are made impartially, honestly and publicly. 
---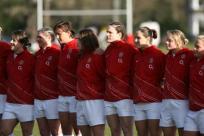 England Women were crowned European 7s champions
England lifted the trophy after running in an impressive 165 points over seven games and conceding just 26. They defeated Romania, Sweden, Italy, Spain and Germany in the pool stages, before taking on Holland in the semi finals and then Spain again in the final.

England Sevens Head Coach Barry Maddocks said: "Myself and Susie Appleby (assistant coach) are ecstatic. We only had a few experienced core players in this squad and the rest of them are young and new to sevens. All of those players have come to the fore over this weekend. They have shown us that they have a lot of potential and that really is the icing on the cake for us."

---

England Women U20s 37 - USA U20s 0 - Match Report
England, who defeated Canada 41-0 on Thursday, ran in seven tries to nil with Richmond scrum half Fiona Davidson claiming a hat-trick of tries. There were also touch downs for Bristol's Rebecca Hughes, Gloucester Reds' Rachel Roberts, skipper Harriet Mills and Saracens' Hannah Gallagher, who has now scored a try in every game she has played in for the U20s.

England U20s Head Coach Amanda Bennett said: "This game was a step-up in terms of performance especially in the areas of defence. The USA were unable to score against us and that is testament to our discipline, organisation and pride in our tackle completion. The USA were physical, tenacious and determined but our team organisation, game understanding and patience paid off.

---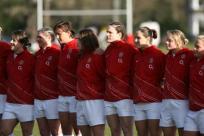 England Women Under 20s lifted the Nations Cup
The tourists ran in eight tries with Saracens' flanker Hannah Gallagher once again in the thick of the action scoring a hat-trick, and Bristol's Rebecca Hughes also claiming a brace of tries. England were in superb form, especially in the first half, but the USA fought back after the restart to score one try and two penalties.

The Final victory also saw England cap a tremendous season which has seen England win every game they have played in, defeating the USA, Canada, South Africa, Wales, Scotland and France.

England U20s Head Coach Amanda Bennett said: "This is a fantastic result not just for all the U20s players but for England Rugby. Since the squad came together in October we have made significant improvements in our game and these have culminated in a great team performance and winning the 2011 Nations Cup.
---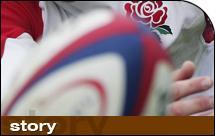 Flood represents Disney XD's Aim High Initiative
England fly-half Toby Flood is working with the Disney XD Aim High programme (www.disneyxd.co.uk/aimghigh) that aims to inspire a generation of kids to try new things and learn from some of the UK's most talented and dedicated professionals. And in the end, one lucky applicant will win the chance to be mentored by Toby.

"At the end of it there is prize to live a day in the life in my shoes, come to Leicester and do a day's training session, come and eat with us, do a weights session and be involved," he explained, sighting rugby's values as being a healthy asset in life. I think it brings the honesty side of things. There is a respect that goes on and off the pitch, you respect the referees, you respect what is going on. I also think that the physicality of rugby shows honesty, honesty to yourself and honesty to your team-mates so that's probably the biggest thing for me."
---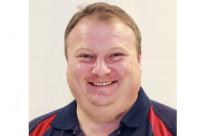 England Women Nations Cup Squad 2011
Street, whose side finished second in the 2010 Rugby World Cup and scooped the RBS 6 Nations title for a sixth successive season this term, is looking to blood several new players in the Nations Cup which takes place in Oakville, Ontario, Canada from August 2nd – 13th.

Street has six new recruits in his 26-player squad, with Jenny Brightmore most recently called up to replace the injured Heather Fisher. Victoria Fleetwood, Natasha Hunt, Sarah McKenna, Kay Wilson and Laura Keates are also all set to earn their first England caps in this tournament which sees England take on Canada, the USA and South Africa. Experienced Wasps player Michaela Staniford has also been called up to the squad this week following an injury to Georgina Roberts.

---
Unofficial England Rugby - Message Board