ENGLAND RUGBY
AUGUST 2011: IN REVIEW
---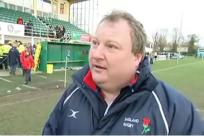 England Women cruised past South Africa
Worcester wing Katherine Merchant ran in an impressive four tries in her first showing in the tournament with Claire Allan, Sophie Hemming and Rowena Burnfield also touching down for tries. Lichfield scrum half Natasha Hunt also kicked three penalties and a conversion in her second ever game for England.
England, who defeated the USA 15-11 on Tuesday, started well and a good solid scrum saw Jo McGilchrist getting the ball out to Hunt and then Merchant. A good hand off then saw the winger see off South Africa's last line of defence to score right of the posts. Hunt converted to earn her first England international points and hand England a 7-0 lead.
England moved into a 10-0 lead after 15 minutes when South Africa were penalised for killing the ball and Hunt stroked over the penalty minutes before lock Burnfield secured England's second try
---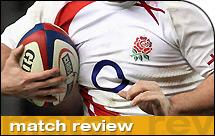 England 23 - 19 Wales: In Pictures
---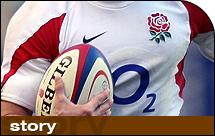 Swing Low given party anthem treatment by new girl band OLM
Sensational new all girl band 'Our Lady Muse' (O.L.M) have recorded a brilliant 'party anthem' version of 'Swing Low Sweet Chariot' to show their support for the England Rugby team, the Princes Charities and Cancer Research and have a growing number of celebrity fans such as Fearne Cotton and Sex Pistol Glen Matlock posting videos of support on YouTube for the song and the England Rugby boys as they prepare for the world cup.
---

England U18s Squad named for Australian Tour 2011
England's youngsters will take on an U19 New South Wales Academy team on August 21, before facing Australian A Schools on August 24. Their final match will be a full Test match against Australian Schools on August 28.
The highly successful U18 summer tours have occurred annually since 2007 and the squad have visited Australia, Argentina and South Africa twice in the past four years. Of the 2007 crop, both Courtney Lawes and Charlie Sharples have moved on to claim senior Test caps, while Calum Clark, Henry Trinder, Carl Fearns, Joe Marler and Rory Clegg have all represented the Saxons.
England U18 last played Australia in 2009 at Sale's Heywood Road, winning 30-28 in dramatic fashion as Sale Shark's Tommy Bell scored a clinching try five minutes from time.
---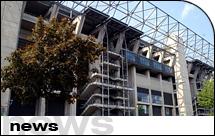 RFU pilots new online Coaching Academy
The academy has been established in partnership with Global Sports Coaching (GSC) and its www.rugbycoachingdrills.com website.  Established in 2010, GSC has accessed the talents and experience of leading coaches in this country and abroad, including Sir Ian McGeechan and Dick Best, to create on online coaching and club management resource that features a range of coaching exercises including interactive drills in 3D, a coaching toolkit and personal development programmes for players of all ages. 
As the National Governing Body for rugby in England, the RFU aims to be regarded as a role model for coach development and coaching excellence and has responsibility for ensuring the quantity and quality of coaches, from grassroots to representative level, is constantly growing and improving. It has a series of well-developed coaching development programmes and support services that ensures rugby happens around the country in a safe and fun environment.

---

Rugby For Heroes - 'With Pride' - World Cup Song 2011
Rugby for Heroes - the charity set up earlier this year to support servicemen and women returning to civilian life - is due to release the charity single 'With Pride'.  The official RugbyForHeros - World Cup Cup Song 2011
The video for the RugbyforHeroes With Pride song was filmed on Thursday July 21st at Twickenham,
---

Rugby World Cup Official Album 2011
World in Union, which will be released by Universal Music on August 26th and is available on CD and at iTunes and other digital providers, will feature 22 tracks recorded by some of the world's most recognisable operatic voices to celebrate this year's largest sporting event.
The 2011 album features Westenra recording a rendition that will become the voice of ITV's coverage of the Rugby World Cup 2011. The 24-year-old follows in the footsteps of another of New Zealand's most celebrated singers, Dame Kiri Te Kanawa, who had a hit with her version for Rugby World Cup 1991.
---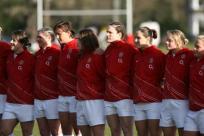 England Women Crowned Nations Cup Champions 2011
Gary Street's side, who have remained unbeaten this season, powered to the victory thanks to a brace of tries from vice-captain Margaret Alphonsi and touch downs from Sarah Hunter, Alice Richardson, Claire Allan and Katherine Merchant.  Katy McLean and Emily Scarratt also added 11 points from the boot to secure the win.
Head Coach Street said: "This tournament victory sums up exactly why we come to play in tournaments like the Nations Cup. The standard and intensity of the rugby this year has meant we have had to perform to world class level and that is vital as we build towards our autumn international programme.

---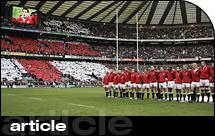 Wales - England The Aftermath and Moving On
After every Journo has written every possible piece about this debacle............ I would like to add exactly what I said on the message board on the 13th August at 1617 hrs and I quote

"what a load of rubbish - dire......Static, lumbering, ponderous, lost complete interest in this have switched to the Golf see you all next week just can't be bothered even to discuss - other than boring."
The Golf was brilliant by the way!
Now then I have not changed my mind on the above but is was interesting to see that a couple of Journos., picked up on the descriptive word ponderous and used that quite a lot in their pieces.   However, I also said that I thought Banahan should have scored a try in the first half all he had to do was stretch out his arm.   I am sure others will disagree but if you care to watch the BBC highlights on iplayer here you might change your mind. 
The whole team had a swift kick up the backside that day.  Wales wanted the win much more and I suppose on reflection it will be useful for the England players to feel the pain of loss and how the fans feel about them.
---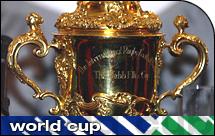 England Rugby World Cup 30 Man Squad 2011
On naming his squad Martin Johnson said: "The composition of the squad is very important and we think we have the right mix in this group.   There were some very tough phone calls made last week; everybody came into this camp and worked extremely hard and some players have just missed out.   
"For us now though it is important to look forward - there is great sense of unity in this group and we are pleased with the depth across the squad.
"We have a number of leaders and experienced players and have named Lewis Moody as squad captain, we are confident he will play a pivotal role for us in New Zealand.
"Ultimately our aim this week is to prepare well for Ireland and to continue improving as a team. We are all looking forward to the tournament and know that selecting the 30 man squad is just the beginning."
---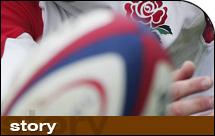 Video: James Haskell on the Dark Horses of the RWC 2011
This video features England rugby player James Haskell talking about the forthcoming World Cup finals (Haskell was last night named in the England squad that will be making its way to the tournament in New Zealand)
He talks about England's chances, the power and intelligence needed to win, what would constitute a successful tournament for England, who he thinks will be the main contenders and who the 'dark horses' are likely to be

---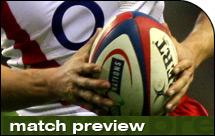 Ireland v England - A Fan's Match Thoughts
To be honest, I really can't get excited about these warm up matches, if we had gone as we did in  2003 down under and warmed up against the All Blacks and Australia then that would be a different matter. Whilst I can understand the need for warm up matches, to my mind it is just another chance for more injuries.  However, we can't wrap them up in cotton wool can we?  
So, we have Mike Tindall leading the side into battle again, James Haskell declared fit again and Jonny Wilkinson eight years down the line starting again at No10 again!  I could coin a football phrase and say 'it's a funny auld game'  but really I am not laughing.   I wonder in 4 years time from now if we will be seeing Jonny in another RWC set up, hopefully as a kicking coach maybe?  
---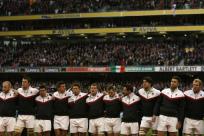 Ireland v England RWC Warm Up Match - A Fan's RoundUp
This week was a much better performance all round, tries being scored and reducing Ireland to only scoring penalties.  England's first Try by Tuilagi came after just  6 mins into the match and Wilkinson converted without problems.  The match then went with a selection of penalties O'Gara and Wilkinson again doing what comes natural to them both.  England need to cut down on the penalties going into the Rugby World Cup, they can't keep giving these away so easily.
---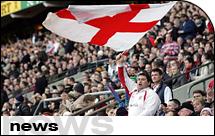 England U18s WIN again Down Under
Five first-half touchdowns and another just after the break looked to have secured a third successive victory for the tourists but a second half fightback saw the home side notch up 14 unanswered points to close the gap to 19-36 with 15 minutes left on the clock. But led by skipper Dominic Barrow, England rallied and a penalty and converted try in the closing stages finally secured the win and earned the praise of coach John Fletcher.
"The first half was as good as it gets," said Fletcher afterwards. "I knew we were that capable, we often train like that, but to do it when it really mattered was really pleasing.
"We've left some good players at home and we had three unavailable to select because of injury but today was about the boys on the park. It was an outstanding performance."
The win means the squad fly home tomorrow with an unbeaten three victories from three matches. "It was a great way to finish the tour – and the season," acknowledged Fletcher. "I'd like to say a big thank you to the academies and the schools. The vast majority of the work gets done there. We just put the icing on the cake."

---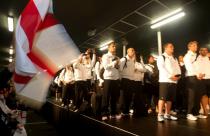 England Arrival in pictures plus a visit to Christchurch
We have some pictures of the arrival and hope you enjoy them.  Plus an update on a special goodwill visit to the people of Christchurch on the eve of the Rugby World Cup 2011.
---
Unofficial England Rugby - Message Board