England RWC 2007 Advance Travel Info., Exclusive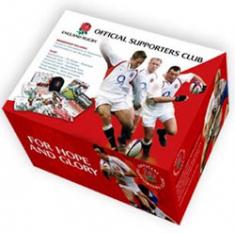 By Kath 7/11/05
November 7 2005
England Rugby Supporters Club (ERSC) - advanced travel information for those supporters going to the Rugby World Cup in France 2007 and the RBS Six Nations 2006.
England Rugby Supporters Club (ERSC) - advanced travel information for those supporters going to the Rugby World Cup in France 2007 and the RBS Six Nations 2006.  
The ERSC and the RFU are shortly going to announce (early December) the launch of a new Official England Rugby Travel Club, which is a joint venture between the RFU and an existing major travel operator. 
The travel club will offer tickets and travel options to England fans to see the team play away from Twickenham, starting with the RBS 6 Nations and then it will also be an official travel operator for the RWC 2007 in France. 
The major difference from other travel operators being that the profits go back to the RFU to invest in grass roots rugby. Plus the new company will do all the England teams travel and offer supporters unique extras that only the RFU can provide.
Supporters will be able to travel with the official England Rugby Travel Co. to Paris Rome and Edinburgh and then Jan for the RWC 2007. and ERSC members will get preferential rates.
So for those of you lucky enough to get tickets for England's Rugby World Cup 2007 Pool matches, this is a fantastic time to join England Rugby Supporters Club to take advantage of the preferential travel rates and all the offers that the ERSC provide for their supporters. 
Membership costs just £39 for a year's full access and on joining members receive a pack containing an array of unique England supporters merchandise including a baseball cap, car sticker, mouse mat and membership card.
Gift boxes can be purchased from The Rugby Store, mail order, online (click here) Gift membership or  call 020 8891 4141
Membership also means that England Rugby magazine is delivered direct to you four times a year for free- a must read for any England Rugby fan, this publication keeps you one step ahead with all the exclusive England Rugby knowledge anyone could want.
Free Subscription to England Rugby Magazine (inc. 4 page ERSC section). Published 4 times per season.
Through the ERSC Ticket Ballot, membership offers members the chance to watch England play at home with the ERSC 'Twickenham Experience'. Tickets are allocated either on " order of receipt" or "ballot" basis
Incentives and discounts from England Rugby sponsors.
Preferential discounts & access to tickets for other games at Twickenham.
Exclusive opportunities to meet the England team at official events.
2 for 1 entry to the combined Museum of Rugby & Twickenham Stadium Tour. 
10% discount from The Rugby Store - England's largest retailer of rugby merchandise.
10% discount on O2 rugby class coaching camps. These cater for children of all ages and operate over the Easter & Summer Holidays across the country.
10% on ERSC & England Rugby formal wear & accessories provided by Attex Sport (Official RFU Licensee).
10% discount on frenchandrugby.com courses. These are combined rugby and educational holidays held in France
Access to a members' only chatroom on www.rfu.com/ersc.
Prize draws throughout the year.
Regular updates on the team, the games, & new ERSC benefits via the ERSC Ezine (electronic newsletter).