B&I Cup 2014/15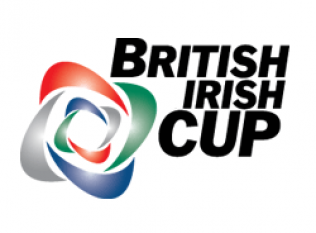 By ML
June 14 2014
The 2014-15 British & Irish Cup structure and fixture dates have been unveiled.
No Teams From Scotland
Following discussion among all four Unions, four Principality Premiership teams will continue to represent Wales in the competition, joining the 12 clubs of the Greene King IPA Championship as well as four provincial teams from Ireland.
Due to changes in the competition dates for the forthcoming season, the Scottish Rugby Union (SRU) has confirmed that Scottish clubs will not participate in the 2014-15 competition. As a result, this season's competition will move from 24 teams to 20, playing in five pools of four.

RFU Professional Rugby Director Rob Andrew said: "The revision to the British & Irish Cup structure reflects a desire to bring forward the competition knock-out stages, thereby creating its own window within the season with a fitting and unencumbered climax.
It allows for less congestion and conflict during the business end of the league season. Unfortunately, despite the best efforts of all participating Unions, that requirement could not be accommodated by the SRU, due to the impact it would have on their own domestic calendar. As such, the British & Irish Cup will continue with teams from the remaining three unions next season.

"We would like to thank the SRU for their involvement in the competition since its formation in 2009. The British & Irish Cup has produced some thrilling, cross-border rugby rivalry and while we regret the loss of Scottish participation, the Organising Committee is confident in the high level of competition between the Championship, Welsh and Irish teams and we will continue to explore ways to help grow the competition."

Colin Thomson, Scottish Rugby's Director of Rugby Operations, said: "Our negotiations around the format of the B&I Cup fixtures for season 2014-15 have now been completed.

"This has been a difficult and protracted process and we have done everything in our power to try to influence a solution that would meet the needs of all participants. Regrettably this has not been achieved and the B&I Cup pool dates have been set for two blocks of three fixtures either side of the Autumn International window. Given this, we simply could not support six B&I cup games in the first half of the season as this would have a significant impact on the integrity of our own BT Premiership competition.

"Scottish Rugby will continue to work with its clubs to find suitable cross border opportunities."

The pool groupings and full fixture list for the 2014-2015 British & Irish Cup will be released in due course.

2014-15 British & Irish Cup structure:

Teams
* 12 Greene King IPA Championship clubs
* 4 Welsh Principality Premiership clubs
* 4 Irish provinces – Connacht, Munster, Leinster and Ulster Ravens

Pool Stages
*Taking place on 11, 18, 25 October, 29 November and 6, 13 December 2014
* 5 pools of 4 playing home and away
* 4 points for a win, 2 for a draw, 1 bonus point for a) scoring 4 or more tries and/or b) losing by 7 points or less

Quarter finals
* Taking place on 24 January 2015
* Top side in each pool progress to knockout stage, plus three best runners-up
* 8 quarter-finalists ranked with teams ranked 1-4 having home advantage

Semi-finals and final
* Four winning quarter finalists progress to semi -final draw which takes place on weekend of 13/14/15 March 2015
* Winning semi-finalists progress to final to take place on weekend of 3/4/5 April 2015


More Cornish Pirates headlines