Moseley v Coventry: Team News & Predictions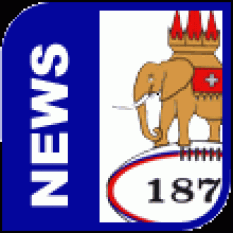 The big one!
By Russ (Site Editor)
September 9 2016
Only the second week of the season proper, and tomorrow heralds one of the defining fixtures of the campaign.
It's a big one this, and if you're not sure how big then you might want to read John Butler's outstanding preview and history of the fixture on the official site.
The prediction league splits with a slight majority favouring a narrow victory by the hosts; those who think it might go Cov's way are feeling it will be a similarly tight scoreline. The outlier 0-0 prediction is either an FEP input error*, or someone who didn't go to the Loughborough game!
*FEP: Front End Processor, i.e. the nut behind the keyboard.
Anyway the teams line up like this:
Coventry: 15 James Stokes, 14 James Pritchard, 13 Corey Hircock, 12 Will Maisey, 11 Max Trimble, 10 Tony Fenner, 9 Sam Grasso, 1 Boris Stankovich, 2 Matt Price, 3 Jimmy Litchfield, 4 Tom Jubb, 5 Brendon Snyman, 6 Brett Daynes, 7 Eoghan Grace (captain), 8 Alistair Bone.
Replacements: 16 Scott Tolmie, 17 Phil Boulton, 18 Darrell Dyer, 19 Rhodri Adamson, 20 Rob Knox.
Moseley: 15 Mike Penn; 14 Ed Sheldon; 13 Greg King; 12 Tim Molenaar; 11 Drew Cheshire; 10 Alex Grove; 9 David Brazier; 8 Chris Brightwell; 7 Jack Preece; 6 Jacques Le Roux; 5 Andrew Kitchener; 4 George Oram; 3 James Elliott; 2 Jake Farnworth; 1 Tom Fidler

Replacements: 16 James Burgoyne; 17 Adam Caves; 18 Harry Hone; 19 Mark Harrison; 20 Sam Brown.
Scott Tolmie and Jacques Le Roux will be fancying this in particular, having switched sides over the summer.
A more complete analysis of the teams is available in John Wilkinson's article on the official site.
My apologies here for anyone offended by my my use of 'Moseley' for 'Birmingham Moseley'. I also call 'Birmingham Bears', Warwickshire, for what it's worth. I've no intention to denigrate Moseley in this, indeed it's entirely the opposite. The club has a long and proud history that even as our rivals I respect. Like Coventry, Moseley stands tall in its own right with neither prefix nor suffix required. Please Lord, protect us from the modern evils of marketing and upspeak.