Coventry 34 - 33 Plymouth Albion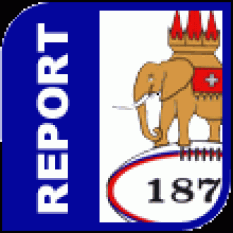 Just scraped in!
By Russ (Site Editor)
October 22 2016
When Plymouth converted their try in the last minutes of the game to go ahead 31-33, it looked all over, but in the dying seconds Cov got a penalty and took the victory by a single point.
I couldn't make this one (thank you Citroen), but instead was glued to the radio and twitter (thank you @CowshedTim). At half-time it sounded like we were coasting 26-5, but by full time we were losing 31-33. I guess we showed some grit to grab the win back with an added-time penalty - I only wish I could've been there.
Rowland Winter has just been on CWR, briefly, and didn't sound too downhearted. He praised the character of the side to fight back for the win - "a few weeks ago we'd have lost this" was the phrase that caught my attention
I look forward to the comments on the message board.