BLUEY'S VIEW | EXCLUSIVE TO LEEDSRHINOS.BIZ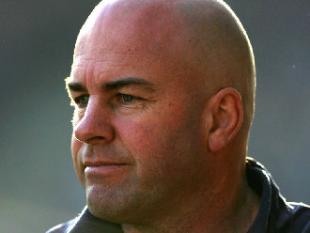 "YOUNGSTER'S DID GREAT"
By Shamoon Hafez
June 30 2008
Bluey's View is a new feature to the website where you will be able to read the full post match press conference made by Brian McClennan after each Leeds Rhinos home game. This is the only place on the internet where you can read IN FULL, what Bluey had to say after the game.
vs Castleford Tigers- Saturday 28th June 2008.
Super League Round 19
Headingley Carnegie Stadium, Leeds
-------------------------------------------------------------------------------------------
You must be proud of the young players that came in today?
Yes, it was a terrific effort and a boost for the club. The team that played out there today, 13 of them came through out academy with the four imports- Ali, Webby, Scotty and Kylie.
To see all their faces in the changing room after the game was something they'll remember fir the rest of their lives.
It was really good and I am pleased we were able to do that.
You've been involved with come elite athletes, but how will that compare to ones that are just starting out?
I said that to them during the week. I said, "You'll play 200-300 games in your career, you won't remember them all but you'll remember this one" and I'm sure they will.
They will look at what a fantastic day they had and what a great honour it was to represent the club.
The Ben-Jones Bishop's, Danny Allen's are fine, young talents and shows the British game is healthy when you've got players like that coming through the system and playing in a Super League match.
Brent Webb and Matt Diskin were the ones that came up with the big plays today?
They certainly did. Matt Diskin was enormous today and Webb did a cracking job, moving from his usual position of full back and making lots of tackles. It was a really good effort.
Young Danny Allen was good at six in the first half especially when he split a couple of times and made the breaks. They were targeting him too and he withstood all that pressure. There were lots off positives and thumbs up to everyone.
Danny Williams came on to make a vital tackle and it was a game full of moments like that.
We're very proud at the club and good for us going forward.
What was the problem with Ben-Jones Bishop?
He jarred up his rotator cuff and the doctor and physio worked with him and were able to get him back out there.
He made a big tackle at the end?
He did and he also made a good tackle in the first half when they broke through. His first two runs in the game were outstanding.
He is a real talent but we won't even see the best of him for a few years yet but for the England team in the future, he has got potential for it.
It is good that we were able to blood these guys in a Super League game today.
Ali Lauititi came through unscathed?
Yes, he was fine but I think he just tired towards the end. I think you will agree with me that Ali is somebody who, with game time, can make a big impact and it is good to have the big kid back.
Shamoon Hafez
More Leeds Rhinos headlines
Leeds Rhinos Poll