Exeter Chiefs 22 Pertemps Bees 11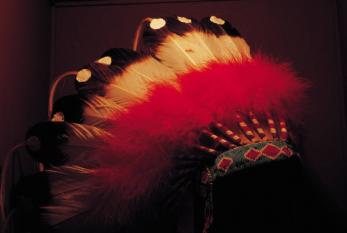 High Flyer
By Moorsman
December 15 2006
Sandy Park is now seeing a Chiefs team which is 'at home' in their new environment. The atmosphere from the old County Ground has been added to and if the Chiefs can maintain the level of improvement shown, things will be looking good for next season.
Chiefs Maintain Winning ways
This is not going to be a report with details of scoring, times etc. There is always a well balanced report posted on the Official Site soon after the match has ended. I'm going to concentrate on giving my overview of the game and teams performance.
Exeter Chiefs are starting to put together the sort of team performance we supporters can enjoy. The forwards took control from very early on in the match, even though most of it was spent in their own half. This was partly due to a very strong wind and partly because of a very determined Bees side. But as the game progressed and with the wind at their backs the Chiefs started to look the better side.
Exe showed great patience and discipline during the first half and gave the Bees little time to settle or create openings. It was a good defensive performance, Bees only try came when the Chiefs were down to 13 men.
The forwards maintained good control and the backs started to spin the ball and make inroads. Kevin Barrett had another strong game and made several telling breaks. luffy was doing his 'unpredictable' thing and kept everyone guessing as to what he would do next. Ben Breeze was running some very good lines as did Peter Fisher, who looked strong when he came on as a replacement for Junior.
Whilst it was dissapointing not to get the bonus point try, I'm sure the players, management and fans will settle for the same again.
A relaxed group of forwards prepare for today's game.
More Exeter Chiefs headlines
Exeter Chiefs Poll