Exeter Chiefs win but just miss the bonus point.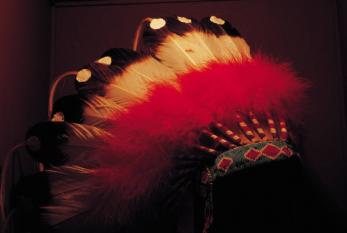 Chiefs
By Moorsman
February 8 2007
Exeter Chiefs put up a very strong team display in front of 3,700 spectators. This shows the level of support the Chiefs have generated since moving to their new Sandy Park ground. There were in even more than 560 at last monday's United game.
Exeter Chiefs 25 Newbury 11
Exeter Chiefs gave a solid team performance against a very determined Newbury side, who's forwards provided a real test for the pack. Full report on the Exeter Chiefs Official Site
The Chiefs display was very disciplined, despite the number of penalties awarded against them by referee Dale Newitt, who failed to get into the festive spirit and gave a very 'scrooge like' performance. Newbury have avery strong pack and kept the Chiefs at bay for long periods during the game. When the ball was released to the backs Kevin Barrett gave another strong performance, keeping Newbury and occassionally some of his team mates guessing what he would do next. Both Fatialofa brothers had strong games in attack, carving holes through the Newbury defence but still occassionally appear to lack focus in defence. Having said this they both seem to have developed a side step off both feet, which is very effective. Gary Kingdom showed what pace he has but I wish he would use his strength and just 'go for it' once in a while. Yappy is looking much more like himself and had a really good game with the boot and ball in hand, making several incisive breaks. Luffy scored 2 tries and gave his usual 'pitbull' performance. Even having recieved a knock early in the game his pace and movement kept the opposition defence on edge.
As for the forwards, they showed great belief following the trip to Rotherham and were solid in attack and defence. The link play with the backs was good and spirit in the side has really picked up siince early in the season. Given the strength of Newbury's forwards they managed very well and ball retention was good. The ref gave seferal puzzling decisions but the pack stuck to their task without becoming frustrated. The line out went well with Sam Blythe also giving a solid performance in the front row. Ian Brown is Mr Consistent and is well supported by both Olly Hodge (not happy at being subsituted) and James Hanks. Richie Baxter seems to be growing in strength and made good ground and also is leading the side well. Gary Willis is playing as well as ever and has made a full recovery from iinjury as has Tony Roques who replaced him for the last quater.
Tries were scored by Jason Luff (2) taking him to 10 for the season and Mark Fatialofa with Tony Yapp converting 2 and slotting 2 penalties. Newbury's scores were Isoa DamDamu try and Tim Wesh with 2 penalties. Final score Exeter Chiefs 25 Newbury 11.
Next match away to Otley on 30th December the away at Sedgley Park on January 6th. Next home match v Bedford on 13th January.
COME ON YOU CHIEFS...
More Exeter Chiefs headlines
Exeter Chiefs Poll