Some personal notes on the visit to Bedford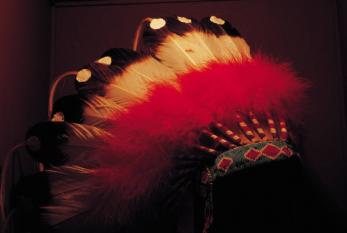 Chiefs
By Coachman
February 20 2007
Following Geronimo Jims match report on the Bedford cup game, we now have one supporters personal view of the trip and match experience, which he's happy to share with you.
The extremely dedicated Chiefs fans survived the killer start time of 7.30
to set off on Judy's Jaunt to Bedford. The early start was justified when we
hit the inevitable traffic jams on M25 (accident) and M1 (roadworks) so that we still reached Goldington Road in plenty of time.

So what did we find? Friendly gate staff, concession prices for the old and
young. There were even people handing out vouchers for a free pint of the
local brewery's real ale (unfortunately they don't do this every time). The
clubhouse was offering Nos's Nosh - a good choice of freshly cooked food at a reasonable £5.

The match was a typical blood and thunder effort of which plenty has been
written elsewhere and there was no hostility from the Bedford fans in our
particular area. They were screaming and shouting in support of their team -
just like us really. And afterwards, standing at the side of the pitch, I
have NEVER had so many opposing fans come up for a handshake. We had to feel slightly guilty at the way we had won but they were all of the same opinion. "Its the rules. We knew them, you knew them. Its a lousy way to finish a match but good luck to you. You had better go all the way."
I gather that some of our supporters did encounter some hostility but I can
only report my own experiences.
In fact the most hostility I have
encountered anywhere in many years of travelling with Ex was this season at
Plymouth. I committed the serious offence of trying to enter the ground
carrying a half-eaten hot dog. Two stewards (not from the club) pounced and made myself and others stand in a line and finish our food. But they failed to search my colleague who smuggled in a cheese sandwich in his inside pocket.



More Exeter Chiefs headlines
Exeter Chiefs Poll