The Tribe sponsor Lewis Stevenson for 2008/09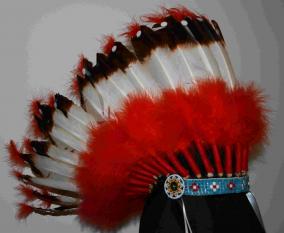 Moorsman
By Moorsman
August 15 2008
Exeter Chiefs lock, Lewis Stevenson becomes the first player to be sponsored by The Tribe. Exeter Chiefs fans club together to bid for sponsorship in a 'secret' auction held by the club for all of it's 49 strong squad. Bidding was strong and nerve racking until the very last minute. I'm off for a lie down in a dark room, just having confirmed to myself that I'd make a lousy poker player!!
The Tribe
(www.thechiefstribe.com)
Sponsored Player
Season 2008/09




Lewis Stevenson
The Tribe are proud to announce their sponsored player for 2008/09 is Lewis Stevenson with the following Sponsor members buying a 'share' in Lewis:-

Moorsman, Fisher, DevonAndy, CornishChief, Videoman, AlmightyVoice, BigBob, Squanto, MabolzaRichie, R183, RJM, ItsAThighThing, MissChief, ChiefsWatcher, BigSky, RM, Sponge62, Orange Feather, 4EverChiefs, ChiefsFan85, Spike_Exe, OggyMan, pint&apasty, anon (plus 'site' income)

The sponsor package includes the following benefits and I'll be arranging a meeting to sort out how we use these.
• Name or company logo in every home league match programme alongside your sponsored player.
• Name announced on the public address system every time your sponsored player scores.
• The photograph of your sponsored player displayed at Sandy Park Stadium along with your name or company logo.
• Signed shirt presented to you by your player at sponsors' evening.
• Player available for two personal appearances a season such as school fetes, golf days and dinners
Sponsor packages were offered through a 'silent' auction and I had to change player a couple of times to keep in budget. This proved to be nerve racking (
I'd never make a good poker player
) as there was a possibility that we'd get outbid at the last minute and end up without a player. I'm glad to say this didn't happen and The Tribe will be looking forward to getting some publicity each time he scores.
So, how did I select the player? Well, I went through several ideas before deciding to take the easy way out!? I simply used The Tribe player of the year poll and worked with the final list
and I'm sure we have a great outcome.
More Exeter Chiefs headlines
Exeter Chiefs Poll