Sponsor a player 2009/10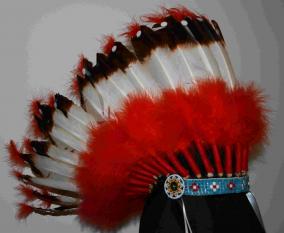 War Bonnet
By Moorsman
May 26 2009
It's time to look foward to next season's player sponsorship. The Tribe were lucky to sponsor Lewis Stevenson last season and will be hoping to find a good replacement for season 2009/10.
Player Sponsorship
Season 2009/10


Last season The Tribe were fortunate enough to sponsor Lewis Stevenson but we'll be looking for a new player this year as Lewis plies his trade with Quins in the Premiership.
If you want to be a sponsor but can't afford the full amount join The Tribe and buy a 'share' in our sponsored player.
We're still waiting for details of next season's sponsor packages but I do know we won't have to go through an auction. which is good news for my nerves!!
Those who took part know how it works so email or PM me with bids. If you'd like to join in this season drop me an email or PM me for details. The cost of a share will be £20 as with last season.
The fund has already got a great start with the donation made by Lewis Stevenson's parents.
So who would you like The Tribe to sponsor?
More Exeter Chiefs headlines
Exeter Chiefs Poll