Moseley here we come...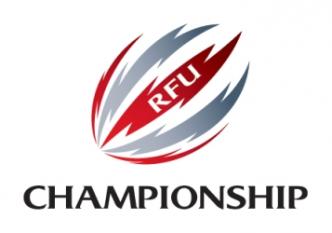 Chamionship
By 3 Wheels on My Waggon
August 31 2009
3 Wheels on My Waggon starts the ball rolling with his preview of the first match for Exeter Chiefs in the new Chamionship.
Match Preview
Moseley v Exeter Chiefs
5th Sept 2009
by 3 Wheels on My Waggon
21st March 2009, a sunny day, started with Exeter Chiefs supporters full of hope, in a party mood, with their sights set firmly on a visit to Twickenham and the opportunity to draw alongside Leeds on points at the top of National 1. One thing stood in our way, a trip to Billesley Common and a double header of 80 minutes of cup and league rugby against Moseley, seated well down the league and threatened with a relegation spot.
3 full coaches set off from Exeter heading north, with 100+ other supporters making their own way north. So strong was the belief in the outcome on the coaches, that people were already putting their names forward for coaches to Twickers. At the ground, even the opposition support were talking more of how many points they would lose by, rather than whether they could win.
The belief, like the weather soon started to turn grey.
The Chiefs seemed to capitulate under the pressure of the double header, which resulted in them not losing out on a Cup Final place, but also throwing away a golden opportunity to heap more pressure on Leeds.
But that was last season!!
The curtain raiser for Exeter Chiefs is a return to Billesley Common. A new management structure, a new captain, a new season, a new Championship League and a revitalised team.
Like the start of every season, it is difficult to second guess how the opening fixtures will go, each squad having changed to greater or lesser extents, all with new targets and agendas.
Moseley come into the new Championship having won last seasons EDF Trophy final against the National Division 1 champions, Leeds Carnegie, and having avoided the enlarged 5 team relegation zone by ending the season with a series of wins following the shock defeat of Exeter. Moseley lost or released only 5 players at the end of the season, brought in 7 new ones, including Ben Jones at scrum half from Worcester, Andrew Borgen at fly half from Natal and Andy Hall at lock from Newport Gwent Dragons, with 8 players dual registered with Gloucester.
The Chiefs have lost 16 players from last year's huge squad, 6 having moved up to the Premiership, whilst having brought in 9 new players, a mixture of young promising lads and ex Premiership players.
Moseley have prepared for the new season with a 25-23 loss to Newport at Rodney Parade; a training game vs Bournville; and a very close 45-43 win over London Scottish at Billesley Common.
Exeter have completed a preseason training game with the Cornish All Blacks, followed by 2 fixtures against Sale Sharks, beating them at home 25-20 and fighting well in the return game to lose 17-13 at Edgeley Park, against a star studded line up.
The signs from those pre-season games have been very promising, but the Chiefs need to put aside the memories of the last visit to Billesley Common, treat the Moseley side with the respect they deserve, whilst taking their scalps along the way
Score prediction 13-32 to the Chiefs.
More Exeter Chiefs headlines
Exeter Chiefs Poll