Chiefs 32 Knights 20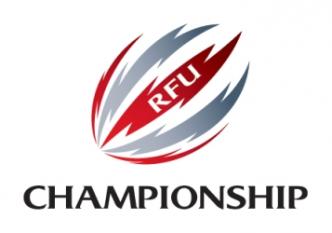 Chamionship
By Exeforever
September 12 2009
Exefprever gives his personal view on what turned out to be a frustrating afternoon for many Chiefs supporters.
Chiefs 32 Knights 20
A personal view
by Exeforever
It's hard to know where to start on this one. 4 points and a 12 point margin of victory over a side widely tipped to be top three shouldn't leave you feeling that you've been mugged but that is how many of those at Exeter today will have felt. The opening 15 minutes was largely aerial ping pong with Donny deservedly kicking a penalty for 3-0 answered by 2 from Steenson for 6-3. At this point referee Debney called both Captains together and lectured them about, presumably, killing the ball on the floor/going off your feet at the ruck (since these had been the reasonsfor a string of penalties) and concluded the lecture by clearly pointing to the sidelines implying that a binning would be in order for the next offence. He then spent the next 65 minutes singularly failing to impose this penalty. Donny went ahead when the referee awarded a penalty try after a rolling maul went down when apparently already over the try line but nobody from Exe was binned for this. For the first 30 minutes Donny were well on top and Exe looked a shadow of the side that had steamrollered Mose a week before. Finally however Exe woke up and a fine attack and a bullocking run from Matt Jess resulted in a score in the corner as Jessy brushed aside two Donny tacklers. Steeno converted the difficult touchline kick (part of a perfect kicking record on the day) and Exe were back in the game and in a lead that they were not to relinquish.
The second half was only 1min 23 seconds old when a perfectly weighted cross kick from Steeno found Mark Foster only meters out and although the ball went loose impressive debutant full back Josh Matavesi crowned his afternoon with the touchdown.
Unfortunately that was the last high point of the day. Realising that they were not going to win Donny commenced a diet of killing the ball every time that Exe got into their 22 (3 points not seven). Steeno duly kicked the goals but the supine Mr Debney totally failed to exact any retribution against the Donny tactic. He was equally useless over the offside: at one point the Donny full back kicked ahead some 30 metres, made no attempt to follow up the kick and the 30 meter offside Donny players appeared to us to merrily recover the kick whilst Debney watched on unperturbed.
This killed the game as spectacle and scuppered any chance of scoring the bp tries. We may have no game without Refs but we equally have no game if they fail to enforce the laws. The Championship is, as yet, a sickly infant. The crowd, despite the local poofballers being away, was an anaemic 3,573 against the 4,500 we would have got for a top of the table clash last season. If this becomes the norm we stand to lose £400,000 in gate receipts thanks to the RFU giving us this mickey mouse league in which the first series of games don't, to the casual viewer, seem to matter .
It is unfortunate as well that the last game of last season was a totally forgettable affair, again against Doncaster. LW also came to SP last season determined to stop us playing rather than determined to win the game. This negativity will do more to damage attendances than even the RFU has done. I would also remind readers that Donny played similarly against Nottingham last year and comments were passed on this board about Howells' approach to the game. If Doncaster want to take their place at the top table they will have to learn to take on and beat the best sides in this division by out playing them at rugby, rather than by cynically attempting to stifle their opposition's ability to play. It is, perhaps, significant that I didn't see a single away supporter at SP today.
I appreciate that Donny supporters will see this as an attack on their club. However it is, in fact, an attack on the brand of rugby that their current DoR sees fit to dish up whenever he comes to SP and for that I do not apologise, particularly as I believe the Donny side that turned up today had enough good players in it to have provided an enthralling game of running rugby had they been allowed to do so.
View a Printer Friendly version of this Story.
Chiefs 32 Knights 20
thechiefstribe.com (IP Logged)
16/09/2009 19:36
What do you think? You can have your say by posting below.
If you do not already have an account
Click here to Register
.
Re: Chiefs 32 Knights 20
16/09/2009 19:38
Sorry guys, been having a few IT problems and been away for a few days. Hopefully normal service now resumed.
Sorry, only registered users may post in this forum.
More Exeter Chiefs headlines
Exeter Chiefs Poll