Briz v Exe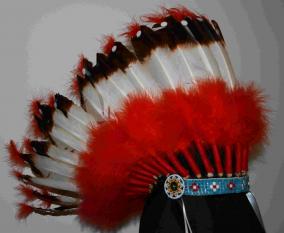 warbonnet
By Moorsman
October 2 2009
Going home, hoping for an away win!
Match Preview
Bristol Rugby v Exeter Chiefs
Going home, hoping for an away win!
I was born and brought up in Bristol until I moved away at the tender age of 19. In fact my home was less than a mile from the Mem and I played rugby at scool just a couple of miles away. It was a bit strange going back to the Mem in 2005 (not as strange as it felt at the end of that day!) after such a long time. I remember standing in what was effectively a tin shed watching the likes of Dave Watt and Dave Rollitt ply their trade. It wasn't that long ago I found an old programme for The South West v NZ All Blacks, with a certain John Lockyear - Exeter Rugby in the SW team. Great memories .... but what's that got to do with Sunday's game? Well I was prompted to write this by an article in the Express & Echo featuring Sean Marsden.
Sean backs Exe to beat former club
Club loyalty is a strange thing and it's a lot more than just supporting the team you grew up with. Sean typifies the spirit I've found at Exeter Chiefs, which was present at the County Ground but has developed since the move to Sandy Park. It feels to me that The Tribe feel part of the club and feel valued by the players, coaches and directors. I'm passionate about wanting to see the Chiefs progress to the top table but more than this I want to see them perform to their potential. I'm sure the squad will be doing everything they can to make sure this happens on Sunday and make 2005 a distant memory. I'll be in the Centenary Stand, which is in the place of the old stand from which I watched in the '60s.
As for the result? Well I expect a win for the Chiefs in a very close game. I'm not sure I'd cope very well with a 5-6 scoreline but that will do me!!
More Exeter Chiefs headlines
Exeter Chiefs Poll