Chiefs v Welsh preview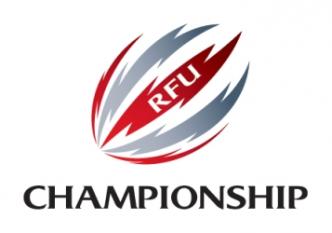 Chamionship round 6
By TCB
October 7 2009
TCB looks forward to saturdays clash with london Welsh. Can the chiefs make it 6 from 6?
Match Preview
Exeter Chiefs v London Welsh
SPOTLIGHT ON LONDON WELSH
by TCB
This weekend sees Exeter Chiefs take on London Welsh at Sandy Park. The Chiefs will be in confident mood after last Sunday's terrific win at unbeaten Bristol.

London Welsh have had a slow start to the season but are coming into some form having beaten Bedford 28 -17 at Old Deer Park last Saturday. Before that game, Bedford looked to be one of the form teams in the Championship having only just lost to Bristol and not given away any tries. Welsh put paid to that record. Welsh currently sit 7th in the league table on 10 points but would be slightly higher than that if they had not started the season with a 5 point handicap courtesy of going into administration during the Summer. It now looks as though they have turned the corner and are moving on.

Games against London Welsh in recent years have always been closely fought affairs, last season for example, Chiefs left it late but beat Welsh at Old Deer Park 16 - 21 in February, and also managed to win at home but only by 10 -3 last October. With Welsh starting to gel as a team I expect this to be another keen encounter.
But who are London Welsh?
London Welsh was established by and for London's Welsh community and has played senior-level rugby in England since its formation in 1885. Its name in Welsh, though it is rarely used, is Clwb Rygbi Cymry Llundain.
Over the years London Welsh have contributed well over 150 players to the Welsh National Side and some 43 to the British and Irish Lions. Some of the greats of Welsh rugby have at one time played for Welsh, names like John Dawes, JPR Williams, Gerald Davies, Mervyn Davies and more recently Colin Charvis and Tom Shanklin.
London Welsh still run many "senior " sides as well as a social team known as the Occasionals or Occies who still enjoy a game on a Saturday followed by a pint (or two I expect).
In 1996, London Welsh revealed that they intended to leave the English Leagues and join the Magners League. The club soon backtracked on this though and said they were only considering this option if the RFU ringfenced The Premiership.
In June of this year Welsh went into administration, which was well publicised, but after a number of assurances were made to the RFU, Welsh were allowed into the newly formed Championship albeit with a 5 point penalty.
Hopefully, a large (after last weekends result), expectant, crowd will be at Sandy Park this Saturday afternoon to witness a good, close game. The weather forecast at the moment is for it to be dry, a bit overcast and possibly windy, just about perfect for some fast, open, running rugby.
My prediction, even though recent results have been close, is for the Chiefs to win 32 - 15, with the bonus point and to remain at the top of the table.
More Exeter Chiefs headlines
Exeter Chiefs Poll