Bees v Chiefs preview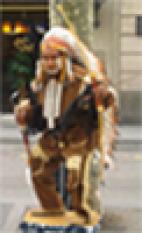 3 wheels
By 3 wheels on my waggon
October 14 2009
Three Wheels looks forward to Saturday's game which sees 1st in the Championship take on 12th .......
Preview
of
Exeter Chiefs vs Birmingham & Solihull
Oct 09
This weekend sees the clash of the top and bottom teams in the new Championship, the Chiefs vs the Bees. With the Bees languishing at the bottom of the league, with just 1 bonus point and the Chiefs at the top of the pile with 26 points from a possible 30, it would appear to be a done deal, but the Chiefs know only too well how easy it is to underestimate their opposition.
Bees have been through a lot of trauma and changes in the years since the start of the league system, with Birmingham RFC and Solihull RFC merging back in 1989 to form the new Birmingham and Solihull RFC, following 2 seasons in the new of the league structure which saw the teams relegated 3 times between them. The following years they were spent going up and down from one league to another, never really fulfilling their potential. In 2001 they were re-branded, taking on the name Bees and the name of their then sponsors – Pertemps.
Possibly their greatest feat to date was knocking Wasps out in the quarterfinals of the Powergen cup. They however avoided relegation from National 1 two years later, only because of the increase in league numbers from 14 to 16. However, in 2007/8 they returned to National 2 even though they held out hopes of a reprieve following Cornish Pirates being deducted points due to substitute irregularities and due to Coventry being in financial turmoil. In 2008/9 they staked their claim to promotion into the new Championship, following a season in which they took 21 of the available 26 4 try bonus points, scored 150 points more than their nearest rivals and went close to pushing Leeds Carnegie out of the EDF Trophy semi final spot.
Bees off field problems started in October 2006 when it was announced that the Bees were to develop their Portway training ground into a 12000 capacity stadium and Olympic style sports village. This dream soon fell by the wayside due to lack of funding and was subsequently dramatically scaled down with funding being based on selling their Sharman's Cross Road ground for redevelopment. Again this was beset with problems and with debts mounting, it was suggested that they move in with Solihull Moors, a local football team, in a ground share arrangement at their Damson Park Ground, but again this appears to have fallen through.
With the financial plight of London Welsh making the headlines during the off season, it appears that the management of Birmingham and Solihull RFC had decided to be not so upfront about their finances, however, they are now undergoing negotiations, and have been given some breathing space to stave off going into administration. This has hit their playing staff, with many players jumping ship to secure places with other teams.
Back on the field, Bees, though they have only managed 1 bonus point from 6 games, have still managed to score 6 more points on the field than their local rivals Coventry, who are 4 places above them. This was helped along the way by their spirited first home game of the season when they took Bristol to the wire in a close 36-40 loss. Whilst they have the ability to score points, their defence leaks like a sieve, with 245 points against them already and a points difference of 145.
If Exeter perform at even a third of the effort that they have done in their first 6 matches, they will stretch their winning run to 7 games, improving on their previous best ever start to a season. We can expect some wholesale changes in the squad for this game with several players returning from injury or other engagements, to stake their name on a place. If this is the case, then the squad will need to ensure that they gel together as well as the 30 players already used this season, and take nothing for granted.
My prediction is that the Chiefs will put on a similar score to Bedford, Bees opponents last week. They will however, need to stay focused on defending as well as attack, keeping the Bees to single figures.
We wish the Bees well in their fight for survival.
More Exeter Chiefs headlines
Exeter Chiefs Poll