Chiefs v Titans - Preview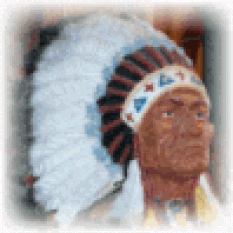 Big Bob
By Big Bob
October 18 2009
Big Bob gives his take on next Saturdays home match when the Rotherham Titans visit Sandy Park.
So the next match at Sandy Park sees ninth-placed Rotherham pay a visit. With ninth from top also being fourth from bottom it could be presumed that the Titans will be easy pickings for the Chiefs. The other stats that make up the league table such as points for and against add to the premise of a good day at the office for the home team, but as we all know upsets can happen. Indeed an upset nearly did happen last Saturday when Rotherham nearly saw off fourth-placed Bedford with the final score being 25-17 in favour of the Blues.
If you check the match report on the Bedford website you will see that the Titans defended their line well and have a prolific kicker in Jonny West, so if we are to make it eight out eight we will need to do our homework – as we always try to do. Rotherham also lost narrowly at home when they played London Welsh , late last month the score being 22 – 26, so they are clearly no mugs.
Of their two victories this term one has been made away from home. This occurred when they scored 29 points against Birmingham – ok this is not as much as our 51 points but the Titans did manage to nil the Bees – we didn't.
OK so that's my archive of this season of the Rugby Times and the interweb used to gain some ideas now that leaves my old Chiefs programmes. If my maths is correct we have played the Titans twenty times in the league with the honours being shared equally. Half of Rotherham's wins against us were in the last century however! We have won three out of the last four matches, the score for the last two home matches being 62-10 (September 2007) and 76-21 (November 2008). Rotherham won our last encounter with them when it was 21-35 last April at Clifton Lane. I know that this is history plus some "lies and damned lies" but it sets the scene - for me at least.
So what's going to happen? We should win – the questions for me are 1) will we get the bonus point? 2) how tight will our defence be? With regard to the second question I am with Clalan when he says "We are definitely giving teams the opinion that when playing Chiefs, you can always score.
I would rather have "We're playing chiefs, won't score against them." " – see the "Any rugby commentary today"" thread.
At the time of writing this I have no idea ad to the extent of the injuries that were sustained by Nic Sestaret and Bryan Rennie on Saturday. I think that our forwards our in fairly rude health (get well soon Tui) so RB should have a good choice of piano shifters to choose from, but when it comes to the piano players, selection may be a little more limited (NB "may"). The wholesale changes made against Brum worked, even when players played out of position (thank goodness Richard Bolt finally has a game, and a try, under his belt) – next week's squad, which ever faces it may contain, will also need to know "the game plan" – Rotherham will be tougher opponents.
The astute RB and his equally shrewd lieutenants will of course have one eye on the following fixture – a tough (aren't they all) away fixture against – The Bedford Blues. Having a smaller league means that comparisons against opponents can be made more quickly! Clearly with the play offs , the bonus point could be considered a luxury and I would understand if key players were or remained rested next Saturday, but a home win is a must and after the last two home games (Plymouth and London Welsh) my nerves could do with a rest!
Whatever the score I hope that the Titan's management, players and fans are made to feel welcome -I am sure that they will be.
C'mon you Chiefs!
More Exeter Chiefs headlines
Exeter Chiefs Poll