Opportunity Knocks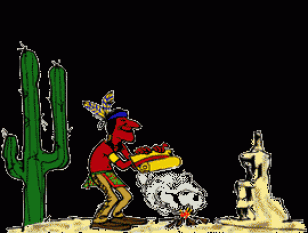 Smoke Signals
By Moorsman
July 20 2010
Opportunity Knocks for Chiefs fans.
For those of you of a certain age this isn't a chance to show your talents on TV although I'm sure there are many of you who would make interesting (not sure interesting is the correct word?) viewing.
No, this is an opportunity for one or more Chiefs supporters with some time to spare who fancy trying their hand as Interviewers/Reporters.
The Tribe has the chance to send a Reporter to each of the Press Team Briefings. Rob Baxter and nominated Player interviews appear in the Express & Echo and on Heart fm radio but this is a chance to approach interviews from a supporters angle.
Last season the Press Briefings were on a Wednesday afternoon but this may well change with games being at different times, days etc. depending on TV requirements. This may be somewhat of a problem but there's usually a few days notice given.
So, if you are interested in being a reporter for The Tribe and have time to spare let me know. I have a digital voice recorder that can be used to record interviews and I'll set you up with publishing rights for the site or you can email me copy, together with any photos, as soon after the interview as you can. Hopefully we can get enough volunteers to make this happen and become a regular and very interesting feature of the site.
More Exeter Chiefs headlines
Exeter Chiefs Poll