The Tribe at Family Open Day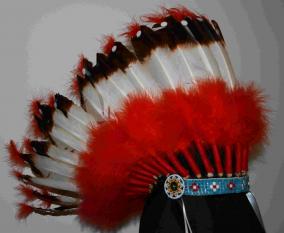 Moorsman
By Moorsman
July 22 2010
Family Open Day
Saturday 7th August
11:00am - 2:00pm

Supporters will get an early opportunity to meet Exeter Chiefs players and also take a look behind the scenes at Sandy Park.

I will be there to promote The Tribe and hope to set up in the grandstand or close to the pitch, just look out for the Warbonnet. Come and introduce yourself as it's always good to put a face to a Message Board name. You can also sign up to be a Writer or a Reporter for The Tribe.
There will be guided tours through the Chiefs' changing rooms, physio room, ice bath room and gym, followed by a video and Q & A sessions with the players and the coaches.
The players will be on hand to sign autographs and will also man work stations on the main pitch to give children an insight into the life of a professional rugby player, including a chance to feel what it is like to be lifted in a lineout and to give the club's scrum machine a little shove.
An inflatable activity centre will be available for youngsters to enjoy and the team bus will also be on site for supporters to look around. The event will be free entry for all and there will food and refreshments on sale from food vans and the Undercroft Bar.
Season tickets and home Premiership game tickets will be on sale from the ticket office and the club shop will also be open.
There will also be stalls giving information on the Friends of Exeter Rugby Club and supporters' coach travel will be present in the Exeter Suite, while youngsters will be able to sign up to the Junior Chiefs Supporters' Club in the Undercroft Bar. Supporters' parking for the open day will be available at Sowton 30/Apple Lane.
More Exeter Chiefs headlines
Exeter Chiefs Poll