Wasps v Chiefs preview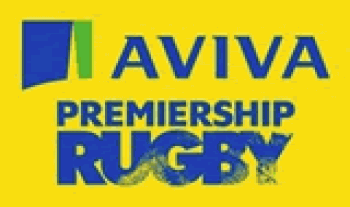 AP
By LittlMissChief
February 16 2012
LittleMissChief looks forward to another visit by Exeter Chiefs to play Wasps
WASPS STUNG FOR THIRD TIME?
I expect we are all smiling after the result of last weekends match and the magnificent taming of the Tigers for the 2nd timer this season. But we're soon coming back down to earth, it's now time to look ahead at this weekend's round 15 tie when we make the trip to High Wycombe to take on Wasps in their back garden.
This will be the third meeting of the two teams this season. The 1st match between the two teams was in round 4 of the premiership on 25th September when we were at home and won 21-11. The 2nd occasion was away in round 3 of the LV= Cup on 28th January where again we were victorious beating them 16-30.
Wasps are currently sitting 11th in the premiership, 9 points above Newcastle and the Chiefs are 5th and with 35 points are only 1 point behind Leicester in 4th and 2 points behind Saints in 3rd. However there are only 5 points separating 3rd from 8th in the table, so a string of good or bad results over the next few weeks could make the difference between finishing in the play offs or outside of the guaranteed Heineken Cup spots for next season. So a win this weekend on the back of last week's result will place us in a strong place in the table.
Can we achieve the trpile and take the sting out of the WASPS once more? Well We'll have to wait and see. We (the raiding party) will certainly try our best to out sing the Wasps fans and cheer our boys to victory on Saturday.
Oggy Oggy Oggy Chiefs Chiefs Chiefs
View a Printer Friendly version of this Story.
thechiefstribe.com (IP Logged)
Unregistered User
4everchief (IP Logged)
Registered User
Date Joined: May, 2008
Location:
Posts: 1783

Sorry, only registered users may post in this forum.
More Exeter Chiefs headlines
Exeter Chiefs Poll