Legends or Centurions/Centurians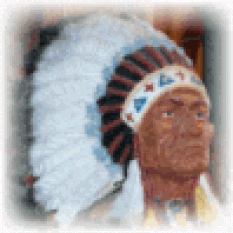 By Big Bob
May 14 2012
Big Bob poses a few questions about what make a rugby "great" and in particular what does a Chief need to in order to be remembered after they have hung up their boots.
Last week whilst checking out the (official) Bristol Rugby website I came across their Legends webpage and I have to say that I quite like it, but the question is, what makes a rugby player a "legend"?. I would have thought that to become a legend one would need to play a "fair number" of matches rather than show a short spell of genius, but what is a "fair number"? To get onto the Chiefs "Centurians" board in the Members Bar, players need to have played at least one hundred league games. Currently the board has twenty three names on it, starting with Andy Maunder (1995) and ending with James Hanks (2010) but with Brett Sturgess and Tom Hayes also needing to be added, as they passed the 100 milestone a few weeks ago. A photo of the board can be found here – clearly it's hard to compare players from different seasons, especially when the team has played in different leagues but some fun could be had by picking a first XV – I haven't checked out the positions of those on the board but I am sure that an effective team could be picked.
So to be a centurion, only league games count, question - will next seasons Heineken Cup games be less of a test than league games? The same question could be asked of our Amlin Cup games this season. I think the answer is "no", so should the rules to get on the board be changed?
So which of our current or recent players are not on the centurians board? And are they legends? Budgie is one, also TJ – if he gets a full England cap will that make him a legend regardless of games played? What about Tony Walker, who I have heard described as "talismanic" (the incoming Kai Horstmann has also been described with the same word). I guess that legends, if you have seen them play, stick in people's memories no matter how much time elapses – that's not a great definition – can you do better?
My final question; should the Chief's website have a page(s) that recognises our past and current great players?
In case you're wondering why I am writing this drivel/posing such valid questions (dependent upon your point of view), it's because I am under the impression that unoffy sites need stories posting every so often to stop them being suspended – that's my excuse anyway.
View a Printer Friendly version of this Story.
thechiefstribe.com (IP Logged)
Unregistered User
Legends or Centurions/Centurians
What do you think? You can have your say by posting below.
If you do not already have an account
Click here to Register
.
Reply•Quote
Moorsman (IP Logged)
Registered User
Date Joined: Dec, 2006
Location: West Stand, Row P, Seat 156
Posts: 4238

Sorry, only registered users may post in this forum.
More Exeter Chiefs headlines
Exeter Chiefs Poll