The Chiefs Squad 2012/13 – The Front Row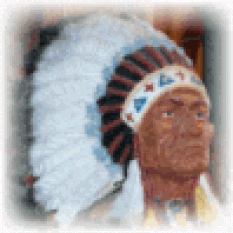 By Big Bob
June 7 2012
With the dust starting to settle on departing and incoming players at Sand Park, Big Bob takes a look at next season squad starting with the men who get up close and personal with the opposition at scrum time - the front row,
Whilst the signing of Watisoni Votu is not yet in the bag I think that it is safe to reflect upon our squad for the next campaign, starting with the men at the "cutting edge" – the front row.
As usual I have greeted every new signing with interest and keenness but I was particularly happy when Carl Rimmer's signing was announced, not least because he can prop at both loose and tighthead. For me, even with Budgie staying on, I was concerned that the attrition that the front row experience, may led to another loan signing a la Alan Paver (last September). Now Alan Paver was and is a "top bloke" but his signing showed the jam that we were in (and don't start me on uncontested scrums – necessary at times but not great to watch).
Propping at loosehead, if I am correct (I may not be) we will have:
Chris Budgen (39)
Brett Sturgess (31)
Carl Rimmer (26)
Ben Moon (23)
Lloyd Fairbrother (21)
Kieran Davies (18)
With due deference to Lloyd and Kieran, I presume that they will get some Braves and LV action but little else, and as we know Budgie cannot be expected to put in a full eighty minutes so that will leave Brett, Ben and Carl to do most of the work.
On the other side of the scrum at number 3 we will have:
Hoani Tui (28)
Craig Mitchell (26)
Alex Brown (23)
Luke Cowan-Dickie (19)
As we know Hoani's heroics at changing between tight and loosehead last term were recognised at the end of season awards, hopefully he should not have to switch as much next season. Along with Craig, Hoani should make up the top two tighthead props. As Rob regularly says "teams pick themselves" and as such new boy Alex will need to work hard to force his way in. It was a privilege to see Luke Cowan-Dickie at a recent member's forum and he has already proved himself playing for England under 20's in South Africa. At 19 Luke is one for the future and should be another Braves/LV player, unless of course we qualify for the playoffs several weeks early and Rob decides to give some of the senior players a rest!
Turning to the men in between, we will have:
Neil Clarke (31)
Simon Alcott (29)
Chris Whitehead (26)
Jack Yeandle (23)
I am expecting Chris to pick where he left off, as we know he broke through last season and I am sure that he will get even better next time around. The sprightly youngster Clarkie (in comparison to Chris Budgen) will I am sure, also continue to go forward, especially into the face of anyone that upsets him! Simon had a quiet season, will the incoming Jack overtake him in the peck order? – only time will tell. Of the three front row positions I am of the opinion that we have the strength in depth at hooker but what do I know.
So my first choice front row would be Brett, Chris and Hoani with Carl, Neil and Craig on the bench – but who would yours be?
Fingers crossed that these guys stay injury free, or at least as injury free as possible.
In next week's exciting episode – the tall guys of the second row!
More Exeter Chiefs headlines
Exeter Chiefs Poll