The Chiefs Squad 2012/13 – The Half Backs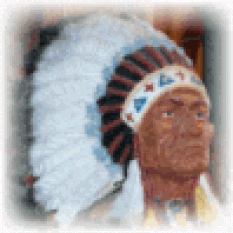 By Big Bob
July 15 2012
With the forwards analysed, I will turn my attention to the backs, starting with the half backs, the players that link the "piano shifters" with the "piano players". This is the easiest of the reviews, with just four scrum halves and four fly halves in the frame.
At number nine we have three players in their thirties and one newbie at twenty four. The oldest of the quartet is Kev Barrett at 32, followed by Junior (31), Haydn (30) and then the incoming and hopefully upcoming ex Newcastle Falcon, Will Chudley. I am guessing that most people reading this will know last season's pecking order, but I had better spell it out. Haydn was the number one starter, Kevin held the bench and Junior hardly featured, with no Premiership appearances, one LV Cup start and two LV Cup games as a used replacement, to add to his games for the Braves. Pat Phibbs had eleven league and cup starts, which placed him at position three. With Pat's departure will Junior be able to capitalise? The Falcon's website reveals that Will Chudley played in seven league and seven cup games last season, and was an "Aviva sub and cup starter". I can't wait see what type of player he is, will he bring snipping runs or will he have a more physical presence, we will have to wait and see.
Clearly what happened last season does not have to be repeated the next time around, but in this case I think that it will be. I believe that under normal circumstances Haydn and Kevin will lead the way in the league with Will taking the stage in the LV. With the Heineken Cup replacing the Amlin and in our inaugural campaign to boot, I can't see Junior being more prominent this season. I need to make clear my opinion (so often wrong in the past – just ask my wife!) is not based on any form of dislike.
Turning to the "perfect 10's", we again have to look at the peck order. As we know, Nacho (25) broke through last season at Steeno's (28) expense. The competition between the two is good for the club, and I for one am happy that we have Gareth wearing our shirt, especially if Nacho gets another call to join the Pumas. With six cup games Myles Dorrian (30) was in a not dissimilar position to Junior, and like Junior I don't think that we will see that much of him come September. The youngest of the group is Henry Slade (19), one of our England under 20 players. Even with my limited rugby knowledge I can see that this guy has great potential. I am very confident that Rob and Ali (and others) will continue to nurture and develop Henry, who is one of the quartet dual registered with Plymouth next season. I will looking for the Albion scores and reading the Albion reviews straight after the Chiefs ones, that's for sure.
I have heard it said at Braves games that some of our youngsters need to add a bit of weight. According to the offy site, Henry, Gareth and Myles each weigh 13 stone. 9. Henry and Myles are 6'2 and 6'1 respectively, with Steeno at 5'10 and therefore a tad stockier. Nacho at 6'2 and 14 stone also appears to be beefier than Henry, but as these guys are more gazelles than hippos I am not too worried.
Myles can play at centre as well as fly half, and that is where the last, more complicated review will focus.
More Exeter Chiefs headlines
Exeter Chiefs Poll