Spotlight feature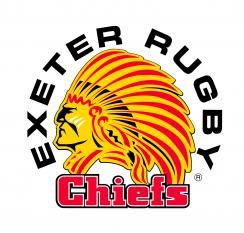 Chiefs
By Moorsman
May 27 2014
time to revisit the Spotlight feature...
Spotlight on The Tribe
It's time to revisit the 'Spotlight on The Tribe' feature. Just email or PM me your responses to the following and I'll do the rest.
Tribe Name:

Age:

Why do you support rugby?

When did you start watching (or playing)
rugby and why?

Which players did you/do you admire?

What's your best memory as a spectator?

Why do you support Exeter Chiefs and how long have you been
following them?

What has pleased you most about the way
the club's developed over the last few years?

How many live games do you see a season?

Do you go to any away games?

What's your particular matchday routine?

How do you think the coverage of the
Chiefs and rugby union compare with other sports in the region?

Do you watch any other sports?

Do you watch rugby on TV. If so is it
club games, internationals or both?

Do you watch on terrestrial, satellite
or cable and how does the coverage compare?

How long do you think it will take the
Chiefs to make an AV play-off place?

Any general comments about the club or
the game?
More Exeter Chiefs headlines
Exeter Chiefs Poll