The Tribe site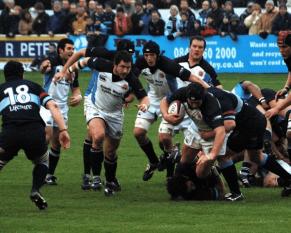 Chiefs
By Moorsman
July 24 2015
Thought it was time to look at what users want from the site?
What do you want from this site?
Having put out my annual plea for writers it struck meg that maybe it was time to overhaul the site. I can tinker with it's appearance, well within the limits a Sportnetwork site can be altered. There's not a lot more that can be altered re the message boards, prediction league etc. but maybe we can use articles to open up debate. If you find yourself posting a long subject matter maybe think of getting it published on the front page. This will give it exposure to the whole of the SN readership and miore visits from other AP clubs fans. It seems a few 'regulars' have deserted the site for Twitter and I'd like us to be offering something they can't get by using 140 characters. If we can draw more people onto the site things will be more varied and hopefully interesting.
Any thoughts or ideas?
I've used an old photo in the header for this. Who are Chiefs playing and in what year?
More Exeter Chiefs headlines
Exeter Chiefs Poll